Posted by Elena del Valle on December 4, 2009
Photos: Ascot Media Group, Inc.
In Watercooler, Behind the Scenes and Off the Record, The Untold Stories from Broadcasters (Authorhouse, $16.98) Elizabeth Sanchez shares untold stories she gathered around the office while speaking with colleagues in newsrooms and broadcast studios. They are personal stories from nine women (including Sanchez) and four men reporters at networks like Fox News and CBS as well as local affiliates of the big networks in several areas of the country.
Sanchez, host of the national PBS TV show A Place of Our Own, dedicated seven chapters to the stories in the 112-page paperback book published this year. The chapter titles are: Mother Nature's Fury, In the Thick of Things, Putting It into Perspective, Choosing Course, Perks and Punches, Reflections on Death, and Launching Pad.
The new book features stories about what the reporters thought were inspiring and horrific moments covering crime and natural disasters, including war zones, Hurricane Katrina and the Los Angeles riots. Rita Cosby, former Fox News correspondent and MSNBC talk show host, told Sanchez about how she was riding in a media helicopter to survey damage from Hurricane Katrina when the craft was recruited for rescue efforts.
"Our chopper became a crammed aerial ambulance transporting evacuees, some covered in blood from falling debris and broken glass," said Cosby. "I remember asking a young rescued woman where she was going to go next. She simply responded, 'Just away from here.'"
Barry Peterson, a CBS News correspondent, tells of his experience covering the war in Sarajevo and trying to catch a flight on "Maybe Airlines," an unreliable United Nations airlift that sometimes dropped off supplies and picked up hitchhiking journalists and their gear, when there was no sniper fire, bad weather or mechanical problems. His old passport has the stamp of "Maybe Airlines."
Other story contributors include Stacy Case, a TV host and producer; Juan Fernandez, a reporter for KCBS; Elise Finch, a WCBS-TV meteorologist; Sandra Gonzalez, a reporter with Fox; Kristine Lazar, a television reporter; Drew Levinson, a national correspondent for CBS Newspath; Jennifer Miller, a CBS reporter; Tracey Neale, a primary anchor for 9News; Sarah Schulte, a reporter with ABC; and David Whisenant, a reporter and anchor with WBTV.
Before becoming host of the Emmy-nominated PBS TV show Sanchez, winner of several Emmys, worked as a news anchor and reporter in San Diego, Charlotte, and Phoenix. She also has been a national correspondent for CBS NewsPath and covered the death of Michael Jackson, presidential elections, the Space Shuttle Columbia tragedy, the Kobe Bryant and Scott Peterson court cases, and the White House.
---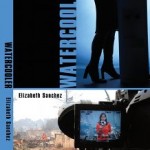 Click here to buy
---