Posted by Elena del Valle on April 29, 2016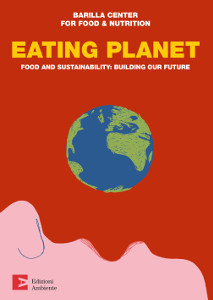 Eating Planet
Photos: Barilla Center for Food and Nutrition
Obesity costs the global economy $2 trillion annually. Contrasting that food waste costs another $2.6 trillion globally, according to the U.N. Food and Agriculture Organization (FAO). To put the issue of food into a human perspective 795 million people are believed to suffer from hunger or famine while at the same time 2.1 billion people are obese or overweight, according to the Barilla Center for Food & Nutrition Foundation in Italy. The organization and its members are among the high level thinkers across the globe concerned about the issues of food and nutrition.
In late February 2016, the Foundation launched the new edition of Eating Planet: Food and Sustainability: Building Our Future designed to provide "a comprehensive tool summarizing business perspectives on the global problems of food sustainability." The first edition was published in 2012.
"These proposals can now be used as a starting point to truly correct the imbalances and distortions that are affecting the planet and the life of every one of us," said Paulo Barilla, vice president, Barilla, in a promotional email about the book.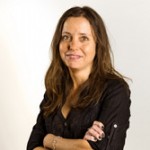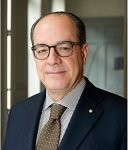 Contributing authors (left to right) Danielle Nierenberg, Barbara Buchner Matt Russell and Paolo De Castro
The report, to be published in several languages, focuses on the need for decision-making tools to guide research and innovation in the sector. The various authors suggest priority initiatives for decision makers and citizens, including many initiatives that have already been established by BCFN's other action platforms such as the Milan Protocol and the Youth Manifesto.
The 301-page English language edition is divided into four main sections: Food For All, Food for Sustainable Growth, Food for Health, and Food for Culture. It is peppered with colorful photos and graphics.
Among the numerous contributing authors are Barbara Buchner, head of Climate Policy Initiative in Europe; Paolo De Castro, Italian politician, economist and agronomist; Carlo Petrini, president, Slow Food; Ricardo Uauy, professor, Public Health Nutrition at the Institute of Nutrition and Food Technology; Shimon Peres, President of Israel from 2007 to 2014; and Danielle Nierenberg, president, Food Tank.
---
Click to buy Eating Planet – english edition
---