Posted by Elena del Valle on May 14, 2009
Article and photo by Fredwill Hernandez
President, Spanglish Entertainment LLC
Companies all desire and seek, one on one interaction between their brand, and the Latino consumer. This year 100 companies like AT&T and State Farm Insurance sponsored the 20th Fiesta Broadway held April 26,2009 in downtown Los Angeles. More than 500,000 Fiesta-goers attended the event, a 10 percent increase, according to All Access Entertainment, the festival producers.
Some believe Fiesta Broadway, a free event, is one of the nation's largest, family friendly events. Fiesta Broadway, designed to celebrate Cinco de Mayo, offered attendees music, food, and entertainment in a 36 square block area of downtown Los Angeles in honor of this important date in 1862.
Since its debut in 1990, anticipation is set on this yearly event in celebration and remembrance of Mexican General Ignacio Zaragoza who defeated the French Army on May 5, 1862 in the Battle of Puebla. This Mexican victory was a surprise for the French Army was said to be much larger and better equipped than the Mexican army. Cinco de Mayo is a popular date for people of Mexican descent to recognize the bravery of those who fight against oppression.
Fiesta Broadway featured Latin music and entertainment on multiple concert stages and offered branding and sponsorship opportunities for companies targeting the large and growing Latino population of Los Angeles. This year's highlights included performances by Mexican Regional acts Graciela Beltran, Rogelio Martinez, and El Chapo de Sinaloa who was given the key to the city and also acted as the Fiesta's grand marshal.
Concluding the Fiesta Broadway 20th anniversary week of activities was the 7th annual Charity Golf Tournament held May 4, 2009, benefitting four non-profit organizations, National Institute of Transplantation, Los Angeles Children's Museum, Camp Ronald McDonald, and Para los Niños (For the Kids).
Fredwill Hernandez is a musician and aspiring journalism student who expects to attend California State University Dominguez Hills in Los Angeles, California.
---
"Beyond the 30 Second Spot" audio recording
Listen to a 105-minute discussion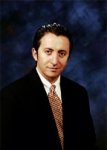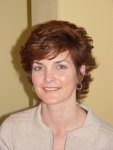 Panelists Ivan Cevallos, Hunter Heller, Kitty Kolding and Cynthia Nelson
Our panel of national experts discuss
• Challenges of measuring the impact of the 30-second ad spot
• Innovative tools are useful to reach Latinos
• Changes in marketing to Hispanics
• On which market segment are the changes most relevant
• Effects of technology and time shift on consumer behavior
• Role of multi-screens
• Getting started
• Tips for marketing professionals
Click here for information on Beyond the 30 Second Spot
---