Posted by Elena del Valle on August 14, 2009
Photo: Victor Rodriguez
Beginning August 17, 2009 Mega TV will launch Los Implicados, a late night "infotainment" show which, according to promotional materials, combines entertainment, news and top personalities. The program will be hosted initially by journalists Alfonso "Poncho de Anda" and Camilo Egaña. Los Implicados is scheduled to air Monday through Friday at 10 p.m. (EST), 11 p.m. (PT). Producers plan to draw viewers with text messages, the Internet and cell phone technologies.
"I'm very excited to be part of Los Implicados," said Poncho de Anda in a press release. "It's a modern, fresh and innovative show that is a unique alternative to other Hispanic programs. Los Implicados is bringing a completely new and different approach to helping our viewers get up to date news and information and we are very eager for our debut on August 17. I'm also looking forward to announcing my new co-host in the coming weeks!"
"Poncho de Anda is a great talent with a very modern style," said Cynthia Hudson Fernandez, chief creative officer and executive vice president, SBS and managing director, Mega TV. We are confident that Los Implicados will have a tremendous and long lasting impact on our audience."
De Anda, "Poncho" as many know him, started his career in Mexico in 1997 with group Radio Centro as a DJ in Alfa 91.3FM, in Mexico City. At 91.3 he also worked as producer and host of his own shows. As a DJ, he also hosted Alfa's Top Ten and the news segment Alfa Entertainment News. That same year, he started working for Mexican TV as part of Alfa Dance, a TV Azteca music video show. In 1999, he became host of Estudio 7, a youth magazine show.
In 2001, he became the main anchor on Fuzion, an entertainment news show on MUN2 television. In 2002, he became part of Telemundo – NBC where he worked for six years as co-host of the morning show De Mañanita and Nuevas Voces de America. He also participated in specials at Telemundo including, Miss Universe, The Billboard Latin Music Awards, and the Macy's Thanksgiving Day Parade.
Egaña began his career in his early twenties in Cuba writing for several publications and entertaining on radio as an on air personality for the show El Sonido de la Ciudad. He took time off to study radio and television in Madrid, before returning to television as the host of La Noche Se Mueve and Decida Usted, a reality program.
In 1996, Egaña arrived in Miami where he worked as a reporter and media consultant. He also worked for the United Nations Children's Fund (UNICEFz0, press and publicity agencies, as an actor and master of ceremonies for different events.
"Camilo has been transcending stereotypes with his irreverent and original style throughout his entire career and that is one of the reasons we see him as the perfect fit to co-host our new, unique Mega TV show," said Hudson Fernandez. "I'm confident that Camilo, with his expertise will captivate our audience who are constantly searching for good interviews and more."
Los Implicados will be available on Mega TV channel 22, channel 57 in West Palm Beach, channel 32 in Las Vegas, channel 169 on de DirecTV in Puerto Rico, channel 30 in Puerto Rico, channel 38.2 in Orlando, channel 36.2 in Tampa, Florida, and channel 405 on DirecTV Más in the rest of the United States.
Spanish Broadcasting System, Inc. is one of the largest publicly traded Hispanic-controlled media and entertainment companies in the United States. SBS owns and operates 20 radio stations located in Hispanic markets such as New York, Los Angeles, Miami, Chicago, San Francisco and Puerto Rico. The Company also owns and operates Mega TV in Miami.
---
Make Latinos loyal to your brand
Listen to Author Isabel Valdes in
"Hispanics Customers for Life" audio recording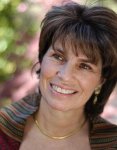 Isabel Valdes gives a presentation and participates in an extended Q&A discussion about
• Immigrants adaptation to their new country, culture
• Latino cultural values and their role
• Case studies, insights on Latinos as long term customers
• Acculturation
• Latinos and how they adapt to their host country
• Adaptation, assimilation
• Difference between assimilation and acculturation
Click here for information on Hispanic Customers for Life audio recording
---