Posted by Elena del Valle on August 27, 2010
By Marga Fournier-Padró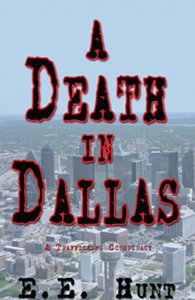 A Death in Dallas book cover
Photos: Ascot Media Group, Inc.
In A Death in Dallas (Publish America, $24.95), a 239-page novel, Ernest E. Hunt addresses the subject of human slavery and drug trafficking, an issue that has existed almost since the beginning of time. Greediness, hunger for power and the weaknesses of many who fall prey to such crimes, leads to exploitation and human slavery. Much has been written and showcased in film about this subject of sex, rape, revenge, crime, drugs and human trafficking.
In A Death in Dallas a young Mexican schoolgirl is kidnapped, along with other students, from a border town in Mexico and smuggled into the United States by degenerates from both sides of the border. Smugglers from other countries down south use the same Mexican routes to take advantage of existing routes and corruption, deriving huge profits from exchanging girls and women for sex, especially the very young. There is also the added attraction and very profitable business of narcotic drugs.
The murder of a man on a street in Dallas left a mystery, a why. Someone phoned the police department to report a crime. When the police arrived they found a body but no witness. Was the deceased placed there to attract someone to shoot at? Did the sniper mean to shoot a policeman who came to investigate the death or simply to scare someone? Did it have anything to do with the kidnapping of the young Mexican girl? The mystery led authorities to discover a smuggling ring of humans and drugs.
The author brings together characters whose life mishaps produce enough adrenaline to cause a reaction between characters and allows them to understand each other's pain. For some, their own internal crucifixion pushes them in favor of vengeance. For others, justice, duty or anger brings them together to fight and find ways to stop so much hurt and abuse.
The Iraq War leaves a soldier's face and soul scarred. Mexplotations leaves a group of young girls terrified and scarred because of horrific abuses. The greed for power among members of a well known family who have lost their values and ethics makes some of them indulge in the worst kind of vices for the sake of money to buy their way to congress and for devious fun.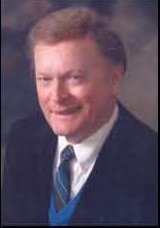 Author Ernest E. Hunt
An Iraq war hero's somber thoughts make him perform a sniper act that eventually changes his life. The hero meets the heroine in a brothel and together they part in search of justice. The innocence and intelligence of the very young abused heroine draws more characters and drama into the story.
The members of a religious congregation, detectives, police from both sides of the border and even an employee distraught by the meanness of her employer join forces to uncover the source of the sex-drug ring and to entrap those involved, lifting a veil of scandal and corruption.
Although the author explains the horror of human degradation lived by Juanita Delgato, he only touches the tip of a slavery iceberg. In real life, outside of inner vice circles and advocates who fight for these victims, people don't have the slightest idea of the horror stories lived by children involved in this human racket, be it in Nuevo Laredo, Juárez, Cancún in Mexico or in any city in the United States; activities that should be stopped and penalized everywhere and by all nations.
Fortunately, clean and pure love sprouts among some of the characters to overpower their own sad family love stories. The author's search for factual sources enhances and adds substance to the book. Some could call it a thriller; however, it is a description of a very sad reality being lived every minute somewhere in the world. Nevertheless, the subtle way, language and sources of justice used by Hunt to vindicate much sorrow in some of the characters involved makes this story worth reading. His descriptive power made me feel like I was traveling along with each character, admiring or disliking the scenery and the story evolution.
According to his biography, Hunt was ordained in the Episcopal Church at Stanford University and was rector of the Church of the Epiphany in Manhattan for 16 years. He spent four years in Saint Matthews and 11 years in Paris, France.
There is no doubt that the author´s background influenced this fictional story, as he describes it, with the credibility of human violations happening every second all over the world. He was able to capture the essence of the problem, ending the story in a language that does not offend, one that can be read by students to open their eyes and make them aware of predators and people with few scruples.
---
Click here to buy A Death in Dallas
---