Posted by Elena del Valle on August 17, 2011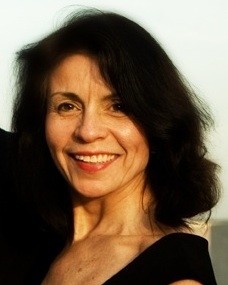 Sandie Viquez Pedlow, executive director, Latino Public Broadcasting
Photo: Latino Public Broadcasting
Latino Public Broadcasting (LPB), established in 1998 by Edward James Olmos and Marlene Dermer, is a Los Angeles, California based national non profit organization created to offer "new audiences to public television with a recognizable impact on a broad range of viewers that complement and challenge existing public television offerings." The organization's leaders seek to fill its mission of supporting "the development, production, post-production, acquisition and distribution of non-commercial educational and cultural content that is representative of or addresses issues of particular interest to U.S. Latinos" with an annual $1.5 million budget provided by the Corporation for Public Broadcasting.
"We work closely with Latino independent producers and filmmakers across the country to fund those projects that are relevant, that take creative risks, that have strong potential to engage a national audience and provide a lens to the history, culture and arts of the diverse Latino community," said Sandie Viquez Pedlow, executive director, Latino Public Broadcasting by email when asked how the organization meets its mission and what criteria it uses to select projects. "We are always looking for those engaging stories that will enlighten and inform the American public and provide a voice to Latinos on public media."
The organization's most noteworthy recent productions include The Storm That Swept Mexico, Latin Music USA, Cachao: Uno Mas, and The Longoria Affair. The Latino Americans, a six part series, is planned for 2012. Its programs air on PBS stations nationwide. This month LPB received the 2011 Norman Lear Award Imagen Award which is given each year to a Latino writer or entity that has "excelled creatively to dispel negative stereotypes and perceptions of the Latino community."
"These are exciting, dynamic as well as challenging times for public media and this award is a true honor and a wonderful validation of our work at LPB," said Olmos. "As our Latino community increases in numbers, diversity and influence, we are more committed than ever to helping producers tell our stories and reaching ever broader audiences."
Since its inception LPB has funded more than 200 projects, and organized 100 workshops, panels and screenings in California, Arizona, New Mexico, Colorado, Illinois, Florida, Texas, New York, and Massachusetts for the advancement of Latino producers and to showcase Latino-American culture. LPB collaborates with other minority consortia, and works closely with the Public Broadcasting Service (PBS), American Public Television (APT), and Independent Television Service (ITVS).
In addition to Olmos who is the chairman other board members are: Marlene Dermer, executive director, Los Angeles Latino International Film Festival; Frank Cruz, president, Cruz and Associates; Mel Rogers, general manager and president, KOCE; Cynthia A. Fenneman, president and chief executive officer, American Public Television; J. Wendy Thompson-Marquez, president and chief executive officer, EVS Communications; Dan Soles, senior vice president and chief television content officer, WTTW; and Irwin W. Young, chairman of the board, DuArt Film Laboratories, Inc.