Posted by Elena del Valle on March 4, 2010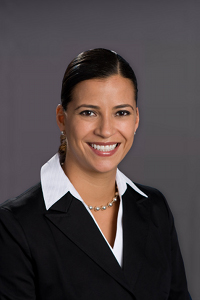 Ivette Mendez-Kelly, vice president, Sales and Distribution, Olympusat
Photo: Olympusat
Tomorrow night, at 8 p.m. ET, TV Chile will launch a 24-hour telethon to raise what executives hope will be $27 million in funds to assist the victims of the 8.8-magnitude earthquake that struck Chile February 27, 2010. In the United States, TV Chile is available in select Cablevision, Charter, Comcast, Cox, Suddenlink, Time Warner Cable and Verizon FiOS markets.
TV Chile plans to telecast the marathon commercial-free with live performances from Don Francisco, a TV personality, singer Ricardo Montaner and Tito Bambino, a reggaeton musician. The funds are being designated to build 30,000 emergency homes and buy relief supplies for those affected by the earthquake.
"We are honored, on behalf of TV Chile, to be able to provide an international platform to reach a millions of potential donors in the U.S.," said Ivette Mendez-Kelly, vice president of Sales and Distribution for Olympusat's Hispanic networks, in a press release. "Our hearts go out to our brothers and sisters in Chile who have been impacted by this unprecedented natural disaster."
The Bank of Chile will collect the funds for the project. Supporters include El Hogar de Cristo (Christ's Home), Un Techo para Chile (A Home for Chile), and the Fundación para la Superación de la Pobreza (Foundation to Overcome Poverty) and its program Servicio País (Country Service).
TV Chile is a family-oriented general entertainment television channel with 18 hours a day of live programming for Spanish speaking Latinos distributed across five continents. The company is based in Chile and programming is distributed in the United States, where it has an audience of about 500,000, by Olympusat. Formed in 1999, Olympusat, Inc. owns, operates and distributes independent linear and video on demand digital networks.