Posted by Elena del Valle on July 6, 2011
The Antivirus Bombshell
By Stu Sjouwerman
Founder and CEO KnowBe4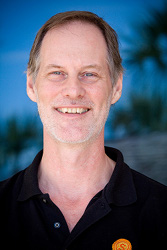 Stu Sjouwerman, founder, KnowBe4
Photo: CEO KnowBe4
It is said that "what you don't know can't hurt you" – well, that statement is proven false again by the antivirus industry. Almost anyone you ask about protecting their PC from cybercrime will almost invariably answer by saying something like "my antivirus software is all the protection I require…"
That belief could be no further from the truth. Despite the claims touted by the companies hocking antivirus software, many of their products are not very effective.  Many of the best-selling antivirus suites are protecting against no more than 80% to 90% of the threats being dished out by cybercriminals.
Antivirus products are supposed to protect against two kinds of threats: known and unknown threats.  Known threat have "a signature" and so antivirus software can detect the threat and remove it. Unknown threats, newly created by industrious hackers, are not so simple to detect and can only be discovered to the degree that the antivirus software takes a more proactive approach. Different antivirus companies approach this problem in different ways. But the important thing to a user, whatever approach the software manufacturer takes, is the effectiveness of their solution.
Luckily, there is a website that scores antivirus software and lets the world know who's who and what's what. You can review your antivirus software by visiting the Virus Bulletin website http://www.virusbtn.com/vb100/rap-index.xml.
The Virus Bulletin folks have created what they call RAP (Reactive And Proactive averages). They regularly test antivirus products, and measure the effectiveness of the software against a large number of threats (new and old). The results they get are often disheartening. It is very advisable for you to check out the scoring of the antivirus software that you are entrusting to protecting everything you hold near and dear on your PC or network.
Cybercriminals well know the vulnerabilities of antivirus software and count on it and user gullibility to continue to hack into user accounts and corporation networks. That false sense of security and the lack of aggressive measures to actively counter cybercrime are major factors in making cyberheists as lucrative as they are for organized cybercrime.
That is why having an antivirus suite (end-point security) can be sometimes very harmful—by creating a very false sense of security for not only a typical end-user but business owners and corporate moguls. It is just as important for your network security strategy to have every employees do routine Internet Security Awareness Training and enforce compliance; because just one gullible employee in a thoughtless moment clicking on a well-crafted phishing email can cause major problems, losses of hundreds of thousands of dollars, and horrendous legal expenses.
But to be clear, please do not misunderstand what I am writing here, you most definitely need an endpoint security software solution. As your best option, I recommend the VIPRE Antivirus business edition, as it scores very well in the RAP tests done by the Virus Bulletin, and isn't a performance hog like some of the other options available to you.
But remember, even the best antivirus can only do so much. An untrained, low security conscious individual in your company can open your network to the worst cybercriminals on the planet by just clicking one email phishing link.
To find out which of your employees are gullible and phish-prone take the free Phishing Security Test (http://www.knowbe4.com/phishing-security-test/).
A 30-year IT industry veteran, Sjouwerman previously served as the managing director of Sunbelt Software, an award-winning anti-malware software company that he and his partner sold to GFI Software in 2010. He is the author of four books, including Cyberheist: The Biggest Financial Threat Facing American Businesses Since the Financial Meltdown of 2008.