Posted by Elena del Valle on July 15, 2019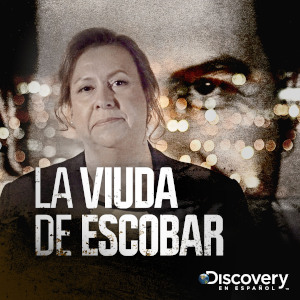 Photo, video: Discovery en Espanol
For viewers curious about the life and heirs of Pablo Escobar, thought to have been one of the most infamous and wealthiest criminals of the 1980s and 1990s, Discovery en Español presented a two hour documentary (the screener was 45 minutes long) in Spanish about his wife, Maria Isabel Santos. The program aired at 9 p.m. Eastern and Pacific time July 14, 2019 and should be available through the network's GO app beginning today. Scroll down to watch a trailer in Spanish.
Known as La Tata she was born Victoria Henao Escobar. Twenty-five years after Escobar's death she broke her self imposed silence for the Telegramme Media documentary, a Canadian project. The film was produced by Eric Hebert and Quebecor in 2018.
Narrated in the first person by La Tata the film features archival photos, family home video and newsreel segments. She revisits locations of significance to her past such as Monaco, the building where she and her husband lived in a penthouse suite, and the home in Panama City, Panama where she gave birth to her daughter. She explains that her husband, more than a decade her senior, began pursuing her romantically when she was only 13.