Posted by Elena del Valle on November 9, 2016
By Jay Gronlund,
President, The Pathfinder Group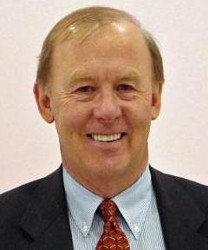 Jay Gronlund, president, The Pathfinder Group
Inequality of pay in business has become a crisis, fueled mainly by the excessive compensation of CEOs, according to a Hudson Institute article by Irwin Stelzer published July 30,2016. In 1965, the average ratio comparing CEO pay to the median worker's was 20:1. Today CEOs earn more than 300 times, or 300:1. This alarming disparity has stimulated a widespread negative reaction, as the passionate response by Millennials for Bernie Sanders has demonstrated, and is even becoming a clear source of frustration for Hispanics who aspire to get ahead in the U.S. Even more disconcerting is evidence from studies showing that the highest-paid CEOs are often the worst performers. In short, the growing problem of inequality and extreme pay checks for CEOs has undermined the brand trust of many corporations.
Click to read the entire Pay Inequality Jeopardizing Trust In CEOs and Corporate Brands