Posted by Elena del Valle on January 20, 2016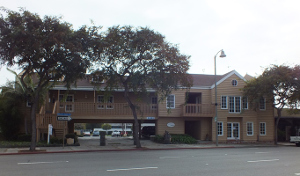 The StockPKG office is in Dana Point, California
Photo: StockPKG
While some speculate and worry about another recession, the management of StockPKG, a Dana Point, California discount business supply company founded in 2012, is hoping for triple digit growth. That was the growth the company experienced in the previous three years. To further the likelihood of such growth the company plans a catalog launch in March and hired Driven PR, an integrated marketing communications company.
The distributor plans to add 35,000 products in 2016, totaling 75,000 in all, as well as offering educational and consulting resources for those looking for assistance when starting or growing their business. The company has 25 employees and foresees growth in the sales and customer service teams. By the end of 2016, the company expects to have a national network of up to 75 employees.
"Our mission is to be a one-stop-shop for all business supply and flexible packaging needs for businesses and customers all over America," said Sean Rudner, owner and president of the company, by email via a Driven PR representative. "We offer consulting services to businesses with complex packaging needs who may not know where to go or how to best service their customers. StockPKG's customer service representatives are educated and always available to consult with businesses about their packaging options. We genuinely care about our customers and are passionate about seeing their businesses grow."
The top sellers are Shipping Mailers, Clear Stand Up Pouches and Stretch Wraps. In addition to StockPKG's online marketplace, the company offers consulting services to businesses with complex packaging needs. Powered by Global Plastic Supply, the company serves businesses nationwide through its website, by phone or in person.