Posted by Elena del Valle on October 16, 2015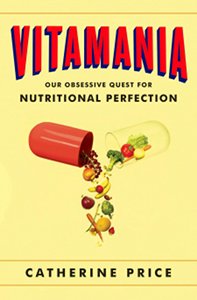 Vitamania
Photos: Penguin Press, Sara Remington
While it is true that there are 13 chemicals or vitamins essential for good health. And that the lack of one or more of those compounds result in the death of millions of people around the world. Catherine Price, a Philadelphia journalist, is convinced that the word vitamin has become an easy replacement in our vocabulary for healthy, and that "the very power of vitamins makes them a double-edged sword."
She believes despite scientific uncertainty about vitamins many people use vitamins as a sort of health insurance that can ensure we live long and healthy lives. In Vitamania: Our Obsessive Quest For Nutritional Perfection (Penguin Press, $27.95), a 318-page hardcover book published this year, she explains the reasons behind her thinking.
Catherine Price, author, Vitamania
Price, who did not respond to questions via her publishing company, points out that the further removed from its natural state food is the lower its nutritional content. Eating a broad diet of nutritionally dense foods, including vegetables and fruits, and staying away from heavily processed foods and sugary beverages may be the best approach to acquiring all the vitamins we require, she says in the Epilogue. She strives to challenge readers to reevaluate their own beliefs about vitamins, nutrition and food. She suggests that while nutrition is complex eating healthy in a pleasurable and scientific way is easy.
---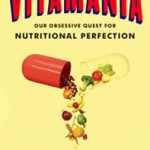 Click to buy Vitamania
---