Posted by Elena del Valle on July 6, 2015
Susan Deehan, chairwoman, Actionable Intelligence Technologies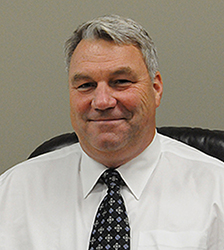 Tim Deehan, president, Actionable Intelligence Technologies
Photos: Actionable Intelligence Technologies
A podcast interview with Susan Deehan, chairwoman, and Tim Deehan, president, Actionable Intelligence Technologies, is available in the Podcast Section of Hispanic Marketing & Public Relations, HispanicMPR.com. During the podcast, they discuss how white collar crime goes largely unsolved with Elena del Valle, host of the HispanicMPR.com podcast.
Susan and Tim are cofounders of Actionable Intelligence Technologies. She has developed an award-winning proprietary software that helps law enforcement agencies and forensic accounting firms around the globe find and prosecute large, complex financial fraud schemes, and recover money back to the victims. Tim works in product development, operations and sales at the company.
To listen to the interview, scroll down until you see "Podcast" on the right side, then select "HMPR Susan Deehan and Tim Deehan" and click on the play button below or download the MP3 file to your iPod or MP3 player to listen on the go, in your car or at home. To download it, click on the arrow of the recording you wish to copy and save it to disk. The podcast will remain listed in the July 2015 section of the podcast archive.