Posted by Elena del Valle on June 27, 2014
The World's Richest Man
 Photos: Agate Publishing, Inc.
Do rich and powerful businessmen share life lessons when they speak? Publishing company Agate executives think so. They launched In Their Own Words, a series featuring quotes from Steve Jobs, Bill Gates, Warren Buffett, Mark Zuckerberg, Richard Branson and most recently Carlos Slim, one of the wealthiest businessmen in the world. The World's Richest Man: Carlos Slim in His Own Words (Agate Publishing, $10.95) edited by Tanni Haas, Ph.D. was published this year.
In addition to his wealth, Slim is also known because of he is part owner of the famous New York Times Company. The Mexico born businessman has a fortune estimated at $72 billion; lives in relatively modest home in Mexico City; and has transferred day to day management of his empire to his three sons, according to the Introduction.
A sample quote from the 148-page softcover book, from the Academy of Achievement, December 2, 2007, is: "I think that work is not only a social responsibility, but it is an emotional need. You need to work. You need to do things. You need to be active. You cannot be lazy."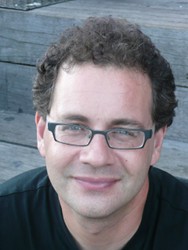 Tanni Haas, Ph.D., editor, The World's Richest Man
The book is organized by topic to facilitate browsing, including Business and Investment, Leadership, Personal, Philanthropy and Education, and Politics and Economics. Agate B2's In Their Own Words series titles are I, Steve: Steve Jobs In His Own Words, edited by George Beahm, a New York Times bestseller; Impatient Optimist: Bill Gates In His Own Words, edited by Lisa Rogak; The Oracle Speaks: Warren Buffett In His Own Words, edited by David Andrews, and Boy Billionaire: Mark Zuckerberg In His Own Words, edited by George Beahm. Haas, professor, City University of New York Brooklyn College, is author of Making It in the Political Blogosphere and The Pursuit of Public Journalism.
---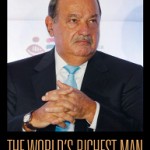 Click to buy The World's Richest Man
---