Posted by Elena del Valle on April 8, 2013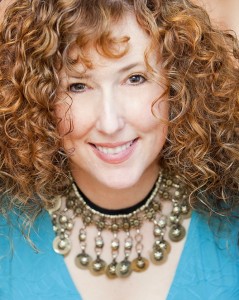 Pamela Wible, M.D., author, Pet Goats & Pap Smears
Photos: Pamela Wible, M.D.
A podcast interview with Pamela Wible, M.D., author, Pet Goats & Pap Smears, is available in the Podcast Section of Hispanic Marketing & Public Relations, HispanicMPR.com. During the podcast, she discusses ideal medical care with Elena del Valle, host of the HispanicMPR.com podcast.
Pamela is a family physician born into a family of physicians. Her parents warned her not to pursue medicine. She followed her heart only to discover that to heal her patients she had to first heal her profession. So she led a series of town hall meetings inviting citizens to design the clinic of their dreams. Celebrated since 2005, her pioneering model has sparked a populist movement that has inspired Americans to create ideal clinics and hospitals nationwide.
A graduate of Wellesley College, University of Texas Medical Branch at Galveston and University of Arizona's Department of Family and Community Medicine Dr. Wible is author of Pet Goats & Pap Smears: 101 Medical Adventures to Open Your Heart & Mind. She is also coauthor of two award-winning anthologies, Goddess Shift: Women Leading for a Change with Michelle Obama and Oprah Winfrey and Optimism: Cultivating the Magic Quality that Can Extend Your Lifespan, Boost Your Energy, and Make You Happy Now with Jimmy Carter, Steve Jobs and others. Her model is featured in the Harvard School of Public Health's newest edition of Renegotiating Health Care: Resolving Conflict to Build Collaboration, a textbook examining major trends with the potential to change the dynamics of health care.
To listen to the interview, scroll down until you see "Podcast" on the right hand side, then select "HMPR Pamela Wible, M.D." click on the play button below or download the MP3 file to your iPod or MP3 player to listen on the go, in your car or at home. To download it, click on the arrow of the recording you wish to copy and save it to disk. The podcast will remain listed in the April 2013 section of the podcast archive.
The author offered to give away three copies of her book Pet Goats & Pap Smears to responders in the United States. Listen to the podcast for instructions.
Pet Goats & Pap Smears book cover