Posted by Elena del Valle on April 1, 2013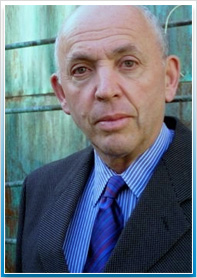 James Bernstein, M.D., chairman, Eniware
Photo: Eniware
A podcast interview with James Bernstein, M.D., chairman, Eniware is available in the Podcast Section of Hispanic Marketing & Public Relations, HispanicMPR.com. During the podcast, he discusses the business of doing good with Elena del Valle, host of the HispanicMPR.com podcast.
Jim is also chief executive officer of Eniware, a company that intends to provide portable, power-free, low temperature, low-cost sterilization of medical instruments in low-resource settings to change the health care in the developing world, disaster relief work and in militaries throughout the world. A serial healthcare entrepreneur driven by a vision and passion for social impact he has 35 years of experience leading innovative enterprises in the United States and abroad.
A graduate of Harvard College and Cornell University Medical School he worked in Peru and India as a hospital based surgeon while in medical school. He trained in internal medicine at the Second Division at Bellevue Hospital in New York City and general, thoracic, vascular and transplantation surgery with Marshall Orloff at the University of California San Diego, University Hospital.
To listen to the interview, scroll down until you see "Podcast" on the right hand side, then select "HMPR James Bernstein, M.D." click on the play button below or download the MP3 file to your iPod or MP3 player to listen on the go, in your car or at home. To download it, click on the arrow of the recording you wish to copy and save it to disk. The podcast will remain listed in the April 2013 section of the podcast archive.