Posted by Elena del Valle on May 11, 2012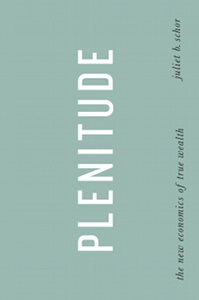 Plenitude book cover
Photos: Julietschor.org
Does owning things bring happiness? Does having the latest technological gadget and consumer goods satisfy us? Many of us think they do, at least in part. Juliet Schor, a sociology professor at Boston College, is convinced having time, information, creativity and community in abundance can be more rewarding than the conventional goods we have focused on to date. She proposes a change in attitude and behavior away from consumerism that she hopes will lead to an improvement in social, economic and environmental conditions nationally.
In Plenitude The New Economics of True Wealth (The Penguin Press, $25.95), her third book, she explores the concept of living a life scarce in conventional consumer goods and rich in other resources that emphasize nature, community, intelligence and time as a few pockets of people across the country were striving to do when she wrote her book.
In addition to the knowledge, work and experience she has collected over the years, writing the book required 16 months. The 258-page hardcover book published in 2010 is divided into five chapters: Introduction, From Consumer Boom to Ecological Bust, Economics Confronts the Earth, Living Rich on A Troubled Planet, and the Economics of Plenitude. In the book, she explains that the concept is not one of sacrifice.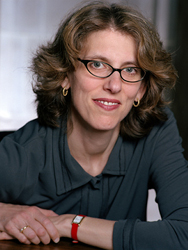 Juliet Schor, author, Plenitude
Instead she believes the proposed paradigm that focuses on innovation, macroeconomic balance and multiple sources of wealth will lead to greater well-being than the previous approach which, in her opinion, has led to the decline of economic and natural environments.
"My thinking has evolved in this way: The long term stagnation, high unemployment that I predicted is being borne out. What I didn't expect was how difficult it is to get the mainstream conversation around to shorter working hours," said Schor by email when asked about her reflections on the subject after the publication of the book. "I suppose I am also feeling more pessimistic about a government response to climate change."
The author believes that there is growing interest among Hispanics and African-Americans to the ideas in the book. Some of the community innovations are happening in places like the inner-cities of Cleveland and Detroit, she pointed out via email. At the international level she is aware of interest among Indians in India in some of the lifestyle changes she favors such as organic food and low-impact lifestyles.
Schor is studying the concept of working environmental sustainability and its relation to Americans' lifestyles and the economy as well as the rise of a conscious consumption movement. She has been a consultant to the United Nations, the World Institute for Development Economics Research, and the United Nations Development Program. She is a co-founder and co-chair of the Board of the Center for a New American Dream, a national sustainability organization.
---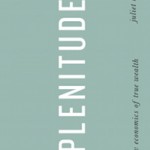 Click to buy Plenitude
---