Posted by Elena del Valle on May 7, 2012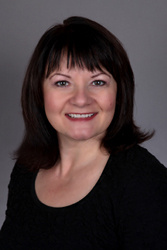 Lorie Loe, CEO, Eccolo Media
Photo: Eccolo Media
A podcast interview with Lorie Loe, CEO, Eccolo Media is available in the Podcast Section of Hispanic Marketing & Public Relations, HispanicMPR.com. During the podcast, Lorie discusses why content marketing is changing the CMO mandate: five things your team must do differently in 2012 with Elena del Valle, host of the HispanicMPR.com podcast.
Lori has more than 20 years of experience in marketing communications, developing and executing content strategy for technology clients. At Eccolo Media, Lorie primarily consults on comprehensive content strategies and provides a broad range of account management services. Her client work includes planning for content-intensive marketing communications programs, including lead generation and nurture campaigns, thought-leadership programs, and new market launches.
Over the course of her career, Lorie has developed and applied best practices, striving to offer her clients clear advantage through the development of more effective collateral assets.
To listen to the interview, scroll down until you see "Podcast" on the right hand side, then select "HMPR Lorie Loe" click on the play button below or download the MP3 file to your iPod or MP3 player to listen on the go, in your car or at home. To download it, click on the arrow of the recording you wish to copy and save it to disk. The podcast will remain listed in the May 2012 section of the podcast archive.
---