Posted by Elena del Valle on February 8, 2012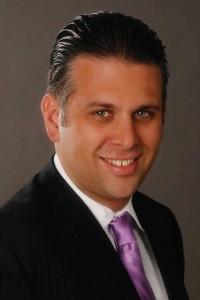 Nelson Albareda, president and CEO, NLB
Photo: Event US Live
Last month, National Latino Broadcasting, LLC (NLB) launched En Vivo, a music channel targeting United States Hispanics 18 to 49 years of age with a mix of hits and live performances; and Cristina, a talk show centered channel relying on the well known television gabber, part of a two-channel deal with Sirius XM Radio.
En Vivo, airing on SiriusXM channel 147, is expected to feature Tu Mañana Live, a bilingual morning talk show; The Mash Up, an English and Spanish language contemporary music program; Concierto En Vivo, offering concerts from around the world; and Club En Vivo with live broadcasts from some of the nation's best clubs.
"We are convinced that En Vivo will become a favorite for Hispanics and non-Hispanics alike looking for a channel where Latin music is more than a preference; it is a lifestyle. The sheer diversity of genres within this music makes the programming possibilities truly exciting and our partnership with The Latin Recording Academy makes this endeavor unique and unprecedented," said Nelson Albareda, president and chief executive officer, NLB.
Thanks to an exclusive deal with The Latin Recording Academy, according to promotional materials, En Vivo will become the official satellite radio part of the Latin Grammys. En Vivo plans to air daily content related to the Latin Grammy Awards and archival material.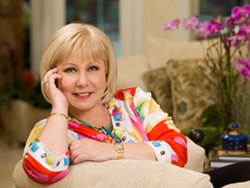 Cristina Saralegui will have a one-hour show on the Cristina Channel
The En Vivo slogan is Donde Nace la Música (Where Music Is Born). The channel will broadcast from a new state-of-the-art facility in Miami and has secured partnerships with studios in New York and Los Angeles. These performance studios will allow live concerts to be broadcast as daily and weekly specials. Additional programming highlights include new music and a live recorded performance per hour.
The Cristina Channel with Cristina Saralegui will include a one-hour show with the talk show host targeting women 24 to 54 years old. NLB also plans to offer 24 hour daily programming on news, entertainment, music, and political issues on that channel.
National Latino Broadcasting, LLC (NLB), owned exclusively by Eventus, according to a spokesperson for Eventus is a media company targeting Latino communities in the United States through "entertaining and informative programming while creating innovative marketing solutions for marketers" targeting Latino consumers. The new channels will be promoted via a public relations campaign in English and Spanish.
SiriusXM, a satellite radio company, broadcasts 135 satellite radio channels of music, and sports, news, talk, entertainment, traffic, weather, and data services to 21 million subscribers.