Posted by Elena del Valle on November 28, 2011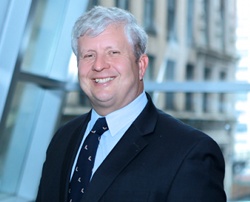 Thomas Cooper, Ph.D., author, Fast Media Media Fast
Photo: Thomas Cooper, Ph.D.
A podcast interview with Thomas Cooper, Ph.D., author, Fast Media Media Fast (see Massachusetts professor addresses media overload), is available in the Podcast Section of Hispanic Marketing & Public Relations, HispanicMPR.com. During the podcast, he discusses media responsibility with Elena del Valle, host of the HispanicMPR.com podcast.
Tom is a professor of Visual and Media Arts at Boston's Emerson College. He previously taught at Harvard University and the University of Hawaii. A former assistant to Marshall McLuhan, he is the co-founder and co-publisher of Media Ethics magazine. He serves as speechwriter for Jochen Zeitz who is chief executive officer of Puma.
To listen to the interview, scroll down until you see "Podcast" on the right hand side, then select "HMPR Thomas Cooper, Ph.D." click on the play button below or download the MP3 file to your iPod or MP3 player to listen on the go, in your car or at home. To download it, click on the arrow of the recording you wish to copy and save it to disk. The podcast will remain listed in the November 2011 section of the podcast archive.