Posted by Elena del Valle on November 2, 2011
Bob Nocera, director of new video services, Cox Communications
Photo: Cox Communications
Cox Communications is reaching out to Latinos with On Demand content and public service announcements as part of its partnership with The League of United Latin American Citizens (LULAC) and a new marketing campaign.
In its programming Cox has on offer, especially during the recent Hispanic Heritage Month, selections that focus on Hispanic American history, documentaries on education and housing issues as well as cooking shows and entertaining programs. Some of the On Demand offerings include Quinceanera (A Sony Pictures Classic Release), Camino a la Corona 2011 (Telemundo), Mira Quien Baila! (Look Who's Dancing!, Univision), The Motorcycle Diaries (Universal), Latino List (HBO) and Tropico de Sangre (HBO Latino). Some programs are free and others range in price starting at $1.
"Cox is deeply committed to offering a rich diversity of educational and entertaining programming, such as the influential and award-winning selections that celebrate Hispanic heritage," said Bob Nocera, director of new video services, Cox Communications. "It gives our customers an opportunity to revisit favorite titles, or explore a new genre of programming, with the convenience of On Demand."
For the new marketing campaign Cox relied on Yarel Ramos. The campaign, in Arizona, California, Las Vegas, Oklahoma and New England markets, includes 30 and 60 second Spanish and English-language television and radio ads, direct mail, print, online banners and a social media presence on Facebook and Twitter. The campaign was designed to drive traffic to Cox retail locations, calls into the call centers in Spanish or English and Cox's websites.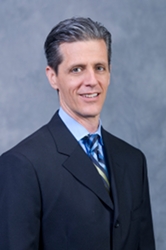 Tony Maldonado, vice president of marketing acquisition and sciences, Cox Communications
"Cox has been a part of the Hispanic community for years, and we're excited to introduce a fresh campaign to this audience," said Tony Maldonado, vice president of marketing acquisition and sciences, Cox Communications. "Yarel is passionate about working with the community and widely admired for her work with Mun2 and not-for-profit organizations, and we're excited to work with her on this campaign."
Cox Communications is a broadband communications and entertainment company, providing digital video, internet, telephone and wireless services over its own nationwide network. Described in promotional materials as the third largest cable TV company in the country, Cox serves more than six million residences and businesses.