Posted by Elena del Valle on October 24, 2011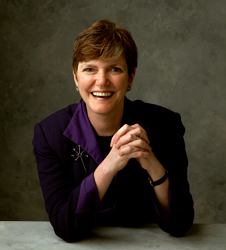 Colleen Fahey, chief strategy officer, VerveLife
Photo: VerveLife
A podcast interview with Colleen Fahey, chief strategy officer, VerveLife is available in the Podcast Section of Hispanic Marketing & Public Relations, HispanicMPR.com. During the podcast, she discusses RhymbaLatino promotional music store with Elena del Valle, host of the HispanicMPR.com podcast.
Colleen's areas of expertise are promotional marketing, promotions for children's products, retail communications, children and food, culture shock and reverse culture shock and digital music marketing. Her background in developing and driving promotional and retail communications strategies includes leading the McDonald's Happy Meal from a promotion to a full-time menu item.
Prior to her current position Colleen held a dual role as director of Strategic Planning for Publicis Dialog in Seattle and network director through-the-line expert for Nestle's Global Team as part of Publicis Groupe in Paris. As executive vice president and executive creative director of Frankel, she worked with Frito Lay, McDonald's, Nestle, Purina Latin America, Target Stores, United Airlines, United States Postal Service, and Visa.
To listen to the interview, scroll down until you see "Podcast" on the right hand side, then select "HMPR Colleen Fahey" click on the play button below or download the MP3 file to your iPod or MP3 player to listen on the go, in your car or at home. To download it, click on the arrow of the recording you wish to copy and save it to disk. The podcast will remain listed in the October 2011 section of the podcast archive.
---