Posted by Elena del Valle on June 10, 2011
Answering The Central Question book cover
Photos: News and Experts
Making mistakes is part of being human, some would say. Yet most people feel disappointment and even embarrassment when they discover they made a mistake, and strive to make fewer mistakes in the future.
"When it hits us that we've made a mistake, we always have that instant of 'Wow, that was stupid, what was I thinking?' before we move on and try to solve the problem we've inadvertently caused," said Peter Demarest, a life coach. "I refer to the elimination of that space of time between when we screw up and the time we realize we've screwed up as 'practical enlightenment.' For the past dozen years or so, I've been studying mind-brain science to see if there is a way to help us think better so we make fewer mistakes and create a better life."
He and Harvey J. Schoof, MS coauthored Answering The Central Question How Science Reveals the Keys to Success in Life, Love and Leadership (Heart Lead Publishing, $21.95), a 230-page softcover book published this year to address the possible choices and behaviors readers can pursue that will result in the best value.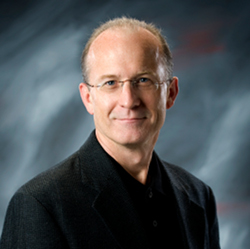 Peter Demarest, coauthor, Answering The Central Question
Demarest believes it is possible to do more than reduce mistakes. He believes that through science-based techniques people can dramatically improve how they think, make choices, act, and react without having to fix their so-called weaknesses. He derived these ideas from research in neuro-axiology, a combination of brain science and value science.
According to the authors, answering The Central Question is about more than self centered pursuits like making more money or being the best leader; they believe it is about creating the best value in business, life, relationships, and family. They believe readers can improve their performance and that successful people bring success to others through a leadership message that enriches their lives. The concepts and ideas they propose, they are convinced, have the potential to transform lives and the world in the long term in the way that the Renaissance changed the world in the past.
"Axiology," Demarest said, "is the name of a fascinating science about how our value perceptions influence our thoughts, choices, actions, and reactions. It's also about how value actually gets created in the world and in our lives."
The book is divided into nine chapters: Introduction; Value, Values and Value Judgements; Neuroscience; Axiology, Philosophy and Science; Applied Axiology; Axiogenics, Applied Neuro-Axiology; The Valuegenic Organization; More Possibilities; and Final Thoughts.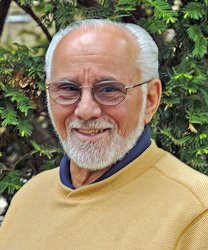 Harvey J. Schoof, coauthor, Answering The Central Question
Demarest is a co-founder and president of Axiogenics. According to his biography, he discovered the connection between axiology or value science and neuroscience or brain science. He has spent more than seven years researching, developing, and testing the technology. Schoof, a founding partner of Axiogenics, LLC, has worked as a rehabilitation counselor, manager, human resources staff person, and university instructor of management and organizational communication.
---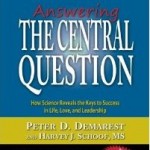 Click to buy Answering The Central Question
---