Posted by Elena del Valle on June 1, 2011
Porter Novelli Hispanic Infographic – click to enlarge
Photos: Porter Novelli
Following the 2010 Census numbers release everyone seems to be weighing in on the importance of the Hispanic market. How much companies will allocate in the form of budget dollars to the growing diverse markets, including Hispanics, remains to be seen. In the meantime, the impact of growing diverse markets, especially Hispanics, on the nation appears to be catching the attention of many.
For example, touting the value of Hispanics as a trillion dollar market Porter Novelli, an international public relations group, recently announced Census: It's All in the Numbers, a 15-page white paper released online designed to explore "the dramatically increased buying power and influence of the Hispanic market in the U.S."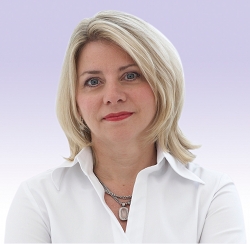 Julie Winskie, global president, clients, Porter Novelli
"Clearly, brands and businesses can no longer afford to ignore the Hispanic market," said Julie Winskie, global president, clients at Porter Novelli. "It is a $1 trillion market that is growing not just in numbers, but in the all-important use of digital media. Despite the transformative impact that kind of buying power and digital sophistication could have on businesses, nearly 50 percent of U.S. brands still don't include Hispanics in their marketing mix. That's more than just a missed opportunity, ignoring this market could have serious consequences for the bottom line."
The white paper includes comments by three Porner Novelli executives and highlights what the United States Census numbers revealed: that 51.2 million Hispanics are the fastest growing market segment in the country, representing one in every six residents. Starting with Sonia Sroka, senior vice president, director, Hispanic Marketing who paints a big picture of the national market, the three public relations practitioners point out that this growth represents a 42 percent increase from a decade ago when the last national count took place. Sections include The Numbers Don't Lie, Who We Are, Where We Live, Living the Digital Life, and The Latin Influence.
Ilene Smith, M.S., R.D., executive vice president, director, Food and Nutrition, addresses food and beverage marketing to Latinos; Susan Hayes, partner, director, Global Health, addresses health care marketing to Hispanics.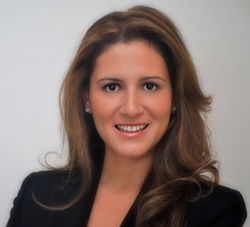 Sonia Sroka, director, Hispanic Marketing, Porter Novelli
"As the new Census figures reveal, the Hispanic population in the U.S. is now nearly 51 million, one in every six U.S. residents," said Sonia Sroka, senior vice president, director of Hispanic marketing at Porter Novelli. "That's a 42 percent increase since the last Census in 2000. And 75 percent of Hispanic adults fall within the powerful 18 to 49 demographic, compared to just 56 percent of non-Hispanics. Brands that don't engage this market risk severely limiting their own growth. But in this issue of Amplify, we don't spend too much time on why to engage Hispanics, smart marketers already know why. We explore how to effectively engage them, in particular in the areas of food and beverage marketing and health care."
Founded in 1972 Porter Novelli, part of Omnicom Group Inc., has 90 offices in nearly 60 countries. According to a company spokesperson, Porter Novelli has a strong Hispanic market practice, "activated" in 2000, based out of New York, with additional team members in Los Angeles, Miami, Washington, D.C. and Austin, and operating as a dedicated practice area within Porter Novelli. Citing company policy ("In adherence to Omnicom policy, we do not disclose agency wide consolidated financial information to any entity.") the spokesperson, who responded to questions by email, declined to identify the number of employees in the Hispanic division of the company, the percent of Hispanic market business or the percent of overall revenue from Hispanic market work.