Posted by Elena del Valle on May 27, 2011
The Millionaire Messenger book cover
Photos: Experts Academy
Everyone has something they are good at and can teach others. So believes Brendon Burchard, a non fiction book author, entrepreneur and speaker. The first step, in Burchard's opinion, is to figure out what that special something is and know what to do to share it with others willing to learn and pay for the privilege. This way the expert does good and makes a fortune in the process.
In The Millionaire Messenger Make a Difference and a Fortune Sharing Your Advice (Morgan James, March 2011), a The New York Times bestseller (according to promotional materials, The Millionaire Messenger pre-sold 17,000 copies and debuted at the top on The New York Times and USA Today bestseller lists), Burchard outlines his formula for success as a speaker.
The softcover 167-page book is divided into an Introduction and ten chapters: A Crash Course in Sharing My Message, Behind The Guru Curtain, The Expert Calling and Lifestyle, You: Advice Guru, 10 Steps to an Expert Empire, The Millionaire Messenger's Money Map, The Messenger Mind-set, The Millionaire Mandates, The Messenger Manifesto, and Trusting Your Voice.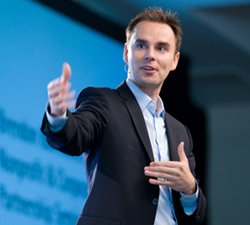 Author Brendon Burchard
The author emphasizes the importance of excellence in the aspiring messenger's work as well as the motivation to help others and not just to become a millionaire. He also points out that the most important value to strive for is distinction, being different from the pack and offering the audience something of value and uniqueness. He recommends that experts give away the most valuable information; and identifies six areas of profit for Entrepreneur Experts: writing, speaking, conducting seminars, consulting, coaching and marketing online.
Burchard is the founder of Experts Academy. He has been on ABC World News, NPR, Oprah and Friends, and onstage with the Dalai Lama, Sir Richard Branson, Stephen Covey, Wayne Dyer, Tony Robbins, Deepak Chopra, Marianne Williamson, John Gray, Keith Ferrazzi, T. Harv Eker, Tony Hsieh, David Bach, and Jack Canfield, according to his biography.
---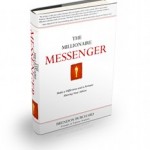 Click to buy The Millionaire Messenger
---