Posted by Elena del Valle on May 16, 2011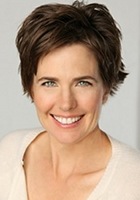 Bonnie Buckner, M.A. and Pamela Rutledge, MBA, Ph.D.
Photos: Bonnie Buckner, M.A., Pamela Rutledge, MBA, Ph.D.
A podcast interview with Bonnie Buckner, M.A., Pamela Rutledge, MBA, Ph.D. co-founders, A Think Lab is available in the Podcast Section of Hispanic Marketing & Public Relations, HispanicMPR.com. During the podcast, they discuss transmedia storytelling with Elena del Valle, host of the HispanicMPR.com podcast.
At their consulting firm they are dedicated to helping companies become more responsive, flexible, innovative and effective by learning to see the world in a new way. Bonnie and Pam conduct workshops and projects on Creativity, Finding the Company Story, Transmedia Storytelling, and the Impact of New Media on Corporate Culture and Messaging. They have developed and teach Transmedia Marketing through Storytelling, a new course for UC Irvine Extension.
Bonnie and Pam are also on the faculty of Fielding Graduate University where they teach media psychology, cognitive psychology and visual design, political psychology, and social media and emerging technologies. They are based on the west coast.
To listen to the interview, scroll down until you see "Podcast" on the right hand side, then select "HMPR Bonnie Buckner, M.A., Pamela Rutledge, MBA, Ph.D." click on the play button below or download the MP3 file to your iPod or MP3 player to listen on the go, in your car or at home. To download it, click on the arrow of the recording you wish to copy and save it to disk. The podcast will remain listed in the May 2011 section of the podcast archive.