Posted by Elena del Valle on December 1, 2010
By Juana M. Véliz
Managing director, Hispanic Practice, Lagrant Communications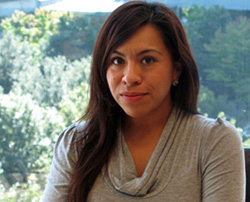 Juana M. Véliz, managing director, Hispanic Practice, Lagrant Communications
Photo: Lagrant Communications
New data from the Yankelovich Monitor Multicultural Study 2010 reported what we, as multicultural communicators and marketers, have experienced: Hispanic and African American consumers are more willing to purchase from, and be loyal to, companies actively engaged in their communities to make a positive change.
While one-third of Hispanic and African American consumers said they almost always choose brands because they come from companies that help the causes they support, just one in five non-Hispanic Whites agreed to do the same.
Accordingly, in order to build long-lasting relationships and earn the loyalty of Hispanics/African American consumers, it's essential to include a social component into our strategies that shows understanding and commitment to their needs.
Click here to read the entire article CSR: A door to social and organizational growth