Posted by Elena del Valle on October 12, 2010
Information provided by our Event Partner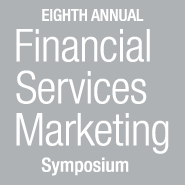 Financial Services Marketing Symposium
Buena Vista Palace & Resort, FL – November 3-5
"Marketing In An Increasingly Multi-Cultural World"
Use Promo Code HMPR & Save $200!
Financial services marketers are looking to get back to "business as usual", but business isn't usual anymore. Customers are more critical about where they spend their money, and thanks to advances in technology, there are more platforms to deliver your message, than ever before. The Financial Services Marketing Symposium will give you the answers you need. Attendance This Year Isn't A Luxury – It's Mandatory!
We are proud to announce the participation of Manuel Chinea, CMO & SVP, US Retail Banking Operations, Banco Popular North America; and his presentation, "Marketing In An Increasingly Multi-Cultural World". This session highlights some industry best practices while sharing the unique perspective of a company that started primarily focused on the Hispanic market, and has expanded its focus beyond its original core customer base.
Our Conference Agenda Contains:
Two focused breakout sessions – Segments and Brand Management/Customer Experience.
Optional Pre-Conference Workshops, offering interactive, detailed content on Selling to Your Strengths and Disney's Approach to Brand Loyalty.
Four state-of-the-industry Keynote Presentations, delivered by America's top financial marketers.
16 sessions covering what's new and significant in financial services marketing.
More than 20 speakers sharing expertise, experiences, analysis and best practices.
There is no other event with the track record of bringing together marketers from banks, credit unions, investment firms, media companies and more; with leading experts in the industry to deliberate the critical topics of the day, and map out plans for the future.
Register Today & Save $200 – Banks & Financial Institutions pay $1,295, All Other Professionals $1,495. Use promo code HMPR & save $200 off the current rates. For more information, or to register, call Glen Van Dusen at 212.803.6072.