Posted by Elena del Valle on October 4, 2010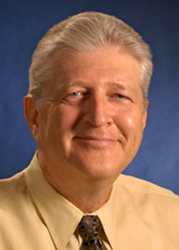 Author Jerry D. Simmons
Photo: Jerry D. Simmons
A podcast interview with Author Jerry D. Simmons is available in the Podcast Section of Hispanic Marketing & Public Relations, HispanicMPR.com. During the podcast, Jerry discusses What Writers Need to Know About Publishing with Elena del Valle, host of the HispanicMPR.com podcast.
Jerry is a 32-year veteran of publishing. Until 2003 when he retired from Time Warner Book Group (later purchased by a French company, Hachette Book Group, USA), he spent 25 years in New York with Random House and Time Warner Book Group as vice president and director, Field Sales. His sales division generated hundreds of millions of dollars in book sales across the United States and Canada.
According to his promotional materials, over the years he worked on many New York Times bestselling titles and with hundreds of New York Times bestselling authors including James Patterson, David Baldacci, Sandra Brown, Nicholas Sparks, Nelson DeMille and Michael Connelly.
He is the founder of WritersReaders.com about publishing and NothingBinding.com, an online marketing platform for unpublished writers and authors. Jerry launched the INDI Publishing Group in 2009, establishing a new model for publishing while promoting opportunities for writers who publish independently.
To listen to the interview, scroll down until you see "Podcast" on the right hand side, then select "HMPR Jerry D. Simmons" click on the play button below or download the MP3 file to your iPod or MP3 player to listen on the go, in your car or at home. To download it, click on the arrow of the recording you wish to copy and save it to disk. The podcast will remain listed in the September 2010 section of the podcast archive.