Posted by Elena del Valle on April 26, 2010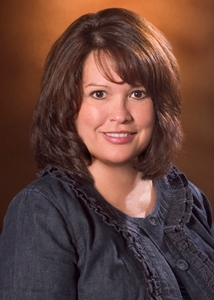 Bilda Acuña, vice president, Unum Hispanic initiative
Photo, video: Unum
Unum, a provider of employee benefits products and services in the United States and United Kingdom, decided recently to offer Spanish dominant Hispanic customers information, in Spanish online and on DVD, about some of its offerings. Last month, the company which has 12 million customers, including 240,000 Spanish speakers, in the United States, announced a series of educational videos in Spanish about its employee benefits products and services.
This is the first time the insurer produces informational videos for customers in a foreign language in the United States. Additional videos are planned for new products. Scroll down to watch a sample 3.5 minute Spanish language video.
"Instead of a literal translation of existing materials, we're starting fresh so we can be more relevant to the Hispanic demographic. The Hispanic population is growing faster than any other ethnic minority," said Bilda Acuña, assistant vice president of Unum's Hispanic initiative.
Citing Pew Research Center data estimating that within two decades, the Hispanic share of the workforce will more than double to 31 percent; and the company's belief that Hispanic employees are not always familiar with insurance products because the benefits were not offered in their country of origin, they believe they are a luxury product or that the benefits are provided by the government the company decided to create a collection of materials for Spanish-speaking customers.
Toward this goal Unum dedicated nine staff members, nine months and an undisclosed budget to the production of the new visual materials in Miami, Florida. The videos, available on DVD and online, will be used during enrollment times when employees learn and sign up for their workplace benefits. These are the first videos Unum has produced in Spanish.
"One quarter of Unum's customers have Spanish-speaking employees, and it is important for us to create a benefits education approach that is as relevant and effective as possible, especially for this expanding demographic group," said Acuña. "Many insurance companies are making an effort to reach the Hispanic market, but Unum is unique in that we are creating our pieces from scratch. Instead of a literal translation of existing materials, we're starting fresh so we can be more relevant to the Hispanic demographic."
Unum hired Marca, a Miami-based advertising agency company that specializes in Hispanic marketing, to assist with the production of the 11-video series designed in easy-to-understand terms. The videos feature Unum's core products: group and voluntary life insurance; group and individual short term disability insurance; group long term disability insurance; and supplemental insurance, including Accident, Critical Illness and Cancer Insurance.
The videos are the company's latest effort to target Spanish dominant Hispanics. Over the past year, Unum has directed some efforts to customer service for Spanish-speaking consumers such as: increasing the number of bilingual benefits counselors across the country to help customers enroll in Unum's products and services; interviewing 86 percent of Spanish-speaking employees in their preferred language; and adding a bilingual benefits team in California to handle claims for Hispanic customers. One hundred Hispanics are employed at Unum.