Posted by Elena del Valle on March 26, 2010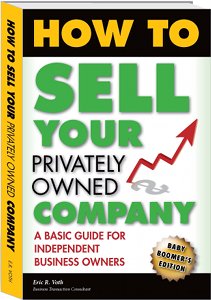 How to Sell Your Privately Owned Company A Basic Guide for Independent Business Owners
Photos: ERV Productions, Inc.
In How to Sell Your Privately Owned Company A Basic Guide for Independent Business Owners (ERV Productions, ) Eric R. Voth and six other businessmen share how-to ideas for business owners who want to sell their companies. Voth became involved as a business transaction consultant when he sold his own business in 1993. The authors first look at the types of issues a company owner should take into account before deciding to sell his or her business.
They also examine the steps to take to ensure the business is ready to sell, finding help selling the business, determining a sales prices, preparing a plan to sell the company, finding a buyer, making a good sale, and finalizing the sale and moving on.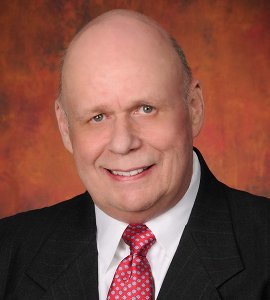 Author Eric R. Voth
In addition to Voth, the book lists profiles for two of the contributing authors: Andrew Robertson, CBI, a certified business intermediary based in California; and George Siercho, an accredited business coach based in New Jersey. The other four contributing authors are Kerney Laday, Doug Ortega and David Mahmood of Dallas, Texas; and Scott D. Mashuda of Pittsburg, Pennsylvania.
The 196-page softcover book is divided into eleven chapters: Making the Decision to Sell Your Business, Getting the Right Help, Putting a Price Tag on Your Business, Finding the Right Buyer for Your Business, Making the Right Deal, Successfully Closing the Sale – and the Door, In Conclusion, Glossary of Terminology, Internet Resources and Words of Caution, and Profiles of Contributing Writers.
According to promotional materials, Voth is a serial entrepreneur and investor who also provides matchmaking services to business sellers to merger and acquisition middlemen, investment bankers and business brokers. He is co-author with Ron Myers of The New Owner: Making the Transition from Employee to Employer.
---
Click here to buy How to Sell Your Privately Owned Company
---