Posted by Elena del Valle on July 27, 2009
Photo: Diversity Graphics
Every year, companies across the country seek the patronage of Latino and Latino oriented customers between mid September and mid October during Hispanic Heritage Month. And, many organizations serving Latino communities take advantage of the opportunity to seek exposure and showcase their successes.
This year, for example, the Congressional Hispanic Caucus Institute (CHCI) plans Latinos Leading in a Global Society events sponsored by Wal-Mart Stores; KCET, a Southern California TV station, will celebrate through a Hispanic Heritage Month Local Heroes Award; the National Football League and ESPN will celebrate Hispanic Heritage Month with a series of special events surrounding the New York Jets at Miami Dolphins Monday Night Football game on Monday, October 12; and NBC's Washington, D.C. affiliate is holding a Hispanic Heritage Month Essay Contest to name just some examples.
Ana Rodrigues, an artist from New York, with the guidance of Steven Rodiguez of Diversity Graphics, designed the company's 2009 Hispanic Heritage Poster. The poster represents Hispanic/Latino culture throughout the world and the community's impact on American society. The artists included an image of the continents, the American Flag and the silhouettes of various figures including a graduate, a judge, family and politician along with the phrase "¡Sí Se Puede!" to reflect "unity, empowerment, and the importance to get involved."
"Diversity Graphics has been celebrating Hispanic Heritage Month (and all other major celebrations) for over 25 years, providing posters, buttons and other materials for sale to help others celebrate in the workforce, schools or public thus educating the importance of Diversity. Hispanic Heritage Month is one of our most successful celebrations," said Mark Martinez, owner of the the California company.
How and when did this tradition get started? In September 1968 when Congress and then President Lyndon B. Johnson proclaimed National Hispanic Heritage Week to celebrate the culture and traditions of people with roots in Spain, Mexico and the Spanish-speaking nations of Central America, South America and the Caribbean. Twenty years later the observance was extended to a month.
According to the United States Census Bureau, September 15 was chosen as the first day for the celebration because it is the anniversary of independence of five Latin American countries: Costa Rica, El Salvador, Guatemala, Honduras and Nicaragua. In addition, Mexico and Chile celebrate their independence days on September 16 and September 18, respectively.
Why do so many companies care about Hispanic customers? Even by the conservative estimates of the United States government, as of the most recent figures released there are 47 million Latinos (46.9 million) in the country, representing 15 percent of the population. That does not include another 4 million souls on the island of Puerto Rico. Looking toward the future those who estimate population size and composition believe there will be 132.8 million Latinos in the United States on July 1, 2050, representing 30 percent of the population.
If we look at the numbers in another way, the Hispanic population in the United States in 2008 was second only in size to that of one country, Mexico. That is because our neighbor to the south has a population estimated at 110 million, more than double the Hispanic population of the United
States (46.9 million).
At the same time, there are 16 states with at least a half-million Hispanic residents: Arizona, California, Colorado, Florida, Georgia, Illinois, Massachusetts, Nevada, New Jersey, New Mexico, New York, North Carolina, Pennsylvania, Texas, Virginia and Washington. Yet, being Hispanic isn't just about speaking Spanish. Although in 2007, 35 million U.S. residents five and older spoke Spanish at home more than half of these Spanish speakers spoke English "very well," according to the Census folks.
---
Target Latinos effectively by understanding how they shop
"Hispanic Holiday Shopping Patterns" audio recording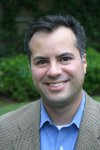 Manuel Delgado, CEO Agua Marketing, gives a presentation and participates in an extended Q&A discussion about
Hispanic shopping patterns national survey
Why Latino consumers may be more desirable than general market shoppers
Hispanics holiday shopping patterns and behaviors
Click here for information on "Hispanic Holiday Shopping Patterns" audio recording
---