Posted by Elena del Valle on June 8, 2009
An epidemic is sweeping the country. No, not the flu. It's videos. Online. Now that broadband Internet is widely available Americans seem to have fallen in love with videos. Although these are mostly short clips, 3.5 minutes on average, billions of videos were viewed around the country in the past months. In April 2009, for example, Americans viewed 16.8 billion videos online, including 6.8 billion videos viewed on Google. The average U.S. viewer watched 6.4 Hours video online that month, according to comScore Video Metrix. This represents a 16 percent increase compared to March 2009. ComScore analysts believe the increase was driven by a surge in viewing on YouTube.
YouTube.com accounted for more than 99 percent of all videos viewed at the property. Fox Interactive Media ranked second with 513 million videos (3.1 percent), followed by Hulu with 397 million (2.4 percent) and Yahoo! Sites with 355 million (2.1 percent).
In the United States, 152 million Internet users watched an average of 111 videos per viewer in April 2009. Google Sites reached an all-time high of 107.9 million video viewers during the month. Fox Interactive Media ranked second with 58.8 million viewers, followed by Yahoo! Sites (45.4 million) and Hulu (40.1 million).
ComScore researchers concluded that 78.6 percent of the U.S. Internet audience viewed videos online. A closer look reveals that 107.1 million viewers watched 6.8 billion videos on YouTube.com or about 63.5 videos per viewer; 49 million viewers watched 387 million videos on MySpace.com or 7.9 videos per viewer. Hulu accounted for 2.4 percent of videos viewed and 4.2 percent of all minutes of online video viewing.
A Virginia based company, comScore measures digital media usage. The company's capabilities are based on a large international cross-section of 2 million Internet users who allow comScore to confidentially capture their browsing and transaction behavior, including online and offline purchasing.
---
"Moving Beyond Traditional Media Measurement: measuring conversations and social media" audio recording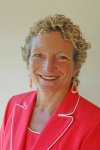 Presenter Katie Delahaye Paine, founder, KDPaine & Partners
Find out about
Issues affecting online public relationships today
Testing relationships as part of a survey
Measuring ethnic group relationships
Measuring foreign language communications in a similar ways to English
Biggest challenges measuring conversations and social media
Measuring online relationships with little or no money
Click here for information on "Moving Beyond Traditional Media Measurement"
---