Posted by Elena del Valle on March 6, 2009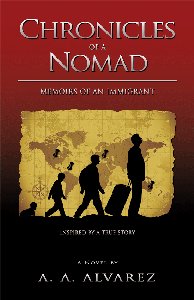 Chronicles of a Nomad book cover
Photos: A.A. Alvarez
In his first novel, Chronicles of a Nomad: Memoirs of an Immigrant (A.A. Alvarez Publishing, $15), Venezuelan born A.A. Alvarez shares a tale of life following immigration based in part on his personal experiences as an immigrant from his native country to Greece. He began writing the 279-page paperback novel in May 2008 and the book was published January 2009.
Told in first person by the fictional character Carlos Rodriguez, the book shares the story of a young man searching for his future beyond his country of birth, where he no longer feels safe or welcome. He first travels to the United States but an expired visa forces his return to his native country.
Eventually, he immigrates to an unexpected place, Greece. Along the way, he shares his tale with readers as well as his thoughts about immigration, love, family, culture, politics, and religion.
"When I wrote Chronicles of a Nomad: Memoirs of an Immigrant, I imagined a readership composed of international students who wanted to enjoy an easy read in which they could feel a special connection with the main character. Leaving one's country, one's culture, and one's language behind is an experience that only us immigrants can truly understand. It is a bond that unites us all regardless of origin and I believe that every migrant has a story worth sharing with the world. It would be wonderful if this could encourage them to publish their stories as well," said Alvarez.
"As I got close to finishing my book, I began to also imagine immigrant parents sharing the story with their kids. After all, it's the story of a young man who deals with plenty of the issues that many young immigrants also have to deal with, not only as foreigners in a new country, but as teenagers in their homeland and as human beings of planet Earth. My book serves as a medium for me to share some of the teachings I've learned in my path to becoming a citizen of the world, and it's my greatest honor that it can be enjoyed by a multicultural audience."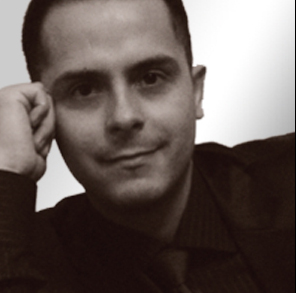 A.A. Alvarez, author, Chronicles of a Nomad
Alvarez left his native country after witnessing a major economic disaster, several bloody revolts, and two failed coup attempts. He lives in Greece where he works in marketing and copy writing.
---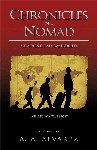 Click here to buy Chronicles of a Nomad: Memoirs of an Immigrant
---