Posted by Elena del Valle on February 25, 2009
Top Countries of Origin of Foreign-Born 2007 – click on image to enlarge
There were 38.1 million foreign born people living in the United States in 2007, according to the United States Census Bureau. The agency's new analysis of data about the U.S. foreign-born population from the 2007 American Community Survey (ACS) released last week, indicates a higher percentage of people born in India have a bachelor's degree or higher (74 percent) than people born in any other foreign country.
Egypt and Nigeria had rates above 60 percent. Somalis and Kenyans living in the United States are the most likely to be newcomers, and Somalis are among the youngest and poorest.
Mexico is the country with the highest birth list with more than 11.7 million people. The next highest countries by birth are China (1.9 million), the Philippines (1.7 million), India (1.5 million), El Salvador and Vietnam (both at 1.1 million), Korea (1 million) as well as Cuba, Canada and the Dominican Republic.
These figures come from new detailed characteristic profiles on people who were not U.S. citizens at birth available by country of birth and their location of residence at the time of the survey.
"These new 'selected population profiles' highlight the diversity among the many different foreign-born groups in the United States," said Elizabeth Grieco, chief of the Census Bureau's Immigration Statistics Staff. "This diversity is due in part to the way the various communities were established, whether it be through labor migration, family reunification or refugee flows."
---
Hispanic Marketing and Public Relations Understanding and Targeting America's Largest Minority book
"A must resource for practitioners/professionals expecting to reach US Hispanics; also valuable for college programs in marketing, public relations and communications. Highly recommended."
Choice magazine
Click here for information on the Hispanic Marketing & Public Relations book
---
In terms of education, Chinese born residents stand out. About 80 percent of the nation's population born in China are high school graduates. In the New York metropolitan area, about two-thirds of those born in China are high school graduates, while in the metro area of San Jose, California, 93 percent were high school grads.
When it comes to earning capability among the foreign-born, people born in Somalia and the Dominican Republic had some of the lowest median household incomes; while those born in India, Australia, South Africa and the Philippines have the highest median household incomes. The median household income for U.S. residents born in India is $91,195. Median household income is $50,740 for the total population, $46,881 for the foreign-born population and $51,249 for the native population.
In terms of English language ability, 52 percent of the foreign-born population, 2 percent of the native population and 9 percent of the total U.S. population speak English less than "very well" while 97 percent of the foreign-born population from Mexico and the Dominican Republic age 5 and over speak a language other than English at home. Those born in Nicaragua, El Salvador, Armenia, Honduras, Bosnia and Herzegovina, and Ecuador also have high rates of speaking a language other than English.
People from Mexico, Guatemala, Honduras and El Salvador age 5 and over are most likely to speak English less than "very well." More than 70 percent of the foreign-born population from these countries identified themselves in that category.
Foreign born respondents were more likely to suffer from poverty than U.S.-born respondents of the survey. Overall, about 13 percent of natives and the total U.S. population are living in poverty, while about 16 percent of the foreign-born are poor. About 51 percent of residents born in Somalia live in poverty. About a quarter of the population born in Iraq, the Dominican Republic, Jordan and Mexico are also living in poverty.
The 2007 ACS estimates are based on a nationwide sample of about 250,000 addresses per month as well as 20,000 group quarters across the United States that were sampled, comprising approximately 200,000 residents. Geographic areas for which one-year data are available are based on total populations of 65,000 or more.
Federal officials rely in part on the data collected by the ACS to determine where to distribute more than $300 billion to state and local governments each year. Responses to the survey are confidential and protected by law.
---
"Best in Class Hispanic Strategies" audio recording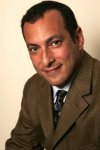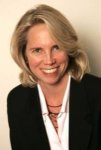 Presenters Carlos Santiago and Derene Allen
Find out what makes 25 percent of the top 500 Hispanic market advertisers out perform the remaining companies

Discover what questions to ask, steps to take to be a Best in Class company
Click here for more about "Best in Class Hispanic Strategies" audio recording
---