Posted by Elena del Valle on January 30, 2009
Hispanic Heresy: What is the Impact of America's Largest Population of Immigrants? book cover
Photos: Mead Publishing
In Hispanic Heresy: What is the Impact of America's Largest Population of Immigrants? (Mead Publishing, $25), Angel L. Reyes, III, MBA, J.D., Bradley T. Ewing, Ph.D. and James C. Wetherbe, an attorney and two university professors respectively, address the impact of Latino immigration on the United States.
The 104-page newly published hardcover book is divided into seven chapters: Hispanic Forest Among American Trees; ¿Habla Ingles? Myth of a Bilingual America; Employment: Would You Become an Illegal Alien If You Could Increase Your Income 7 to 1?; Education: The Critical Equalizer; Politics and Justice for Hispanics in America; The Economic Impact of Hispanic Consumers; and Hispanic Immigration: Profile Tributes to Hispanics.
The three men set out to provide an overview of the immigration of Latinos to the United States. They address employment, educational challenges, politics, judicial system, and economic impact. The book ends with a profile and tribute to a small group of Hispanic immigrants they deemed noteworthy.
They wrote Hispanic Heresy to dispel the misunderstanding about the impact of Hispanics on American  socio-economics. The authors point out that the significant growth of the Hispanic population in the United States is the result of immigration and a high birthrate among Latinos.
They believe that this demographic shift in the country can be interpreted as a problem or as an opportunity. Illegal immigration can strain the educational, social welfare, employment and medical care systems if income taxes go uncollected, they say. On the other hand, historically immigrants have been willing to take on entry level jobs and work their way up to achieve the American dream.
The authors, who have differing political perspectives, debated the issues while writing the book in order to express bi-partisan views and achieve compromise. In the end, they concluded that Hispanic immigration is beneficial for the country and "an opportunity that America must deftly handle if it is to continue to lead the world and truly be the land of opportunity."
Angel L. Reyes, III, MBA, J.D., founder, Heygood, Orr, Reyes, Pearson & Bartolomei
Reyes, III is the founder and managing partner of Heygood, Orr, Reyes, Pearson & Bartolomei, a Dallas law firm.  A graduate of the University of Michigan Law School, he started his legal career on Wall Street before moving to Texas. He also received an MBA (Master's in Business Administration) degree from Texas Tech University. He has appeared on Lou Dobbs Tonight on CNN, CBS-KTVT and on Court TV's national satellite radio channel.
Bradley T. Ewing, Ph.D., professor, Texas Tech University
Ewing is the Jerry S. Rawls Professor in Operations Management at Texas Tech University. He is a founding partner of the Ph.D. Resource Group, L.L.C., and serves as a consultant and expert witness for law firms and businesses on intellectual property, business valuation, employment and economic losses issues. He is the editor of the Journal of Business Valuation and Economic Loss Analysis. Ewing, who received his doctoral degree from Purdue University, is the author of two economics books and 100 academic articles. He is  co-director of the Center for Professional Development/Management and Executive Education at Rawls College of Business.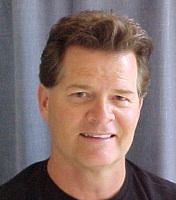 James C. Wetherbe, professor, Texas Tech University
Wetherbe is the Stevenson Chaired Professor in the Rawls College of Business at Texas Tech University.  Author of 26 books, he likes to explain complex topics in "straightforward, practical terms that can be understood and applied by executives and general management." He has developed and conducted executive education programs for thousands of people.
---
Click here to buy a copy of Hispanic Heresy
---