Posted by Elena del Valle on January 26, 2009
Shira Simmonds, president and co-founder, Ping Mobile
Photos: Ping Mobile, impreMedia
Ping Mobile and impreMedia recently announced a partnership designed to offer mobile advertising and marketing to advertisers via Ping Mobile's PingRewards platform. According to an impreMedia press release, the company aspires to be the leading U.S. mobile coupon site in Spanish. It is offering Hispanics a series of sweepstakes through print publications and online portals.
The company will offer Spanish speakers discounts through a portal, impreRewards, which is free for users. Its executives hope Latinos will be particularly receptive to marketing offers due to the current economic climate. The idea is to motivate consumers to accept the offers and information directly to their mobile phones by inviting them to carry the coupon content and redemption information on-the-go or in a viral format.
"This partnership represents a tremendous opportunity for advertisers interested in reaching the Hispanic consumer and we are excited to partner with impreMedia, given their unparalleled Hispanic audience in both online and print. Because of the current economic climate, consumers are turning to mobile couponing and it's these consumers who will benefit from the impreRewards portal," said Shira Simmonds, president and co-founder of Ping Mobile.
---
"Best in Class Hispanic Strategies" audio recording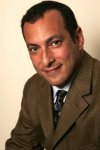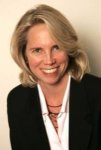 Presenters Carlos Santiago and Derene Allen
Find out what makes 25 percent of the top 500 Hispanic market advertisers out perform the remaining companies

Discover what questions to ask, steps to take to be a Best in Class company
Click here for more about "Best in Class Hispanic Strategies" audio recording
---
ImpreMedia plans to provide users access through a keyword and short code to text in to receive individual coupons and encourage platform sign-up. Through their mobile phones, users should be able to text in a short code to receive their coupon and be able to double opt-in into the platform.
ImpreMedia is targeting Spanish Preferred Hispanics 18 to 44 with a household income over $40,000 via its 14 print publications in 17 Hispanic markets and 11 states: Arizona, California, Connecticut, Florida, Illinois, Massachusetts, New Jersey, New Mexico, New York, Pennsylvania and Texas.They plan to measure results and track coupon redemption by looking the exposure of print and online advertising along with opt-in and double opt-in metrics.
They expect to offer advertisers low cost introductory packages up to a specific message count (until messages are served) with the ability to control their message through the promotional period. They are also planning to offer tie-in to SMS offers (text keyword and code) to other ongoing promotional materials that the advertiser has, such as print receipts, online banners, TV or radio spots.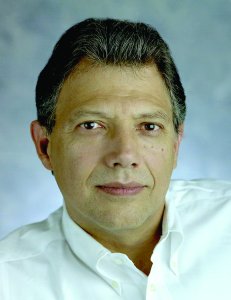 Arturo Duran, chief executive officer, impreMedia Digital
"Given the heavy mobile usage among Hispanic consumers, impreRewards is the perfect solution for any advertiser looking to target the Hispanic market," said Arturo Duran, chief executive officer of impreMedia Digital. "The solid technology behind Ping's platform and the ease of use from both the advertisers' and consumers' viewpoint, will allow our users to feel comfortable using this exciting, new and  innovative marketing tool in their preferred language. Using impreRewards brands nationwide will be able to drive traffic directly to the point of sale within minutes."
ImpreRewards, built on the same platform and relying on identical back-end technology as PingRewards, promises advertisers full control over campaign details including the content and timetable of each promotion.
ImpreRewards allows users to opt-out anytime by replying with the keyword "Stop." The company promises that it will keep all consumer information secure. Ping Mobile boasts a coupon campaigns redemption rate of 56 percent on average. Executives at Ping believe high conversion rates are due to the method of SMS distribution they use designed to facilitate that the right messages be being sent to the right consumers. Current advertisers include Footlocker, ESPN Shop, 1-800 Flowers.com, Ice.com, Mikasa, Diamonds International, and World of Watches.
"WorldofWatches.com is thrilled to be a part of this exciting new venture between impreMedia and Ping Mobile. We anticipate the success of mobile couponing to be of great value to us and look forward to offering customers amazing offers on over 3,500 name brand watches, straight to their mobile phones," said Izac Ben-Shmuel, chief executive officer of the SWI Group.
ImpreMedia is a leading publisher of Spanish language newspapers in the country. The company owns publications in 17 cities and has 26 online and print properties targeting the United States Hispanic population.
Ping Mobile is a full-service mobile agency, that offers a range of mobile marketing, offers, promotions and content services, with a specialization in mobile offers and promotions. The company focuses on consumers, consultancy, reporting, data analysis and client services packages. Ping Mobile is headquartered in Englewood Cliffs, New Jersey and has offices in Los Angeles, California and Tel Aviv, Israel. Ping is comprised of three wholly owned and fully-integrated units: Israel-based Ping Mobile Ltd. (formerly Regisoft Ltd.); Pop Solutions LLC, a Los Angeles-based mobile marketing company; and Ping Mobile, a New Jersey-based mobile marketing company.
---
"Beyond the 30 Second Spot" audio recording
Listen to a 105-minute discussion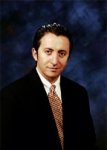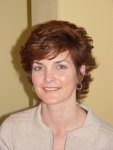 Panelists Ivan Cevallos, Hunter Heller, Kitty Kolding and Cynthia Nelson
Our panel of national experts discuss
• Challenges of measuring the impact of the 30-second ad spot
• Innovative tools are useful to reach Latinos
• Changes in marketing to Hispanics
• On which market segment are the changes most relevant
• Effects of technology and time shift on consumer behavior
• Role of multi-screens
• Getting started
• Tips for marketing professionals
Click here for information on  Beyond the 30 Second Spot
---