Posted by Elena del Valle on January 5, 2009
Gonzalo Yañez album cover
Photos: Nacional Records
When he was 10 years old Gonzalo Yañez had already recorded two children's songs in Montevideo, Uruguay where he grew up. Several years later, his family relocated to Santiago, Chile and he became involved in the music scene there. By 2008, he had multiple hit singles topping the charts in South America. Recently one of his singles, Dispara, was selected Single of the Week on iTunes Latino. Scroll down to listen to Dispara, a song from the Gonzalo Yañez album.
Yañez is poised to make his success in North America following recent showcases at the Latin Alternative Music Conference (LAMC) in New York, LAMC Mexico and LAMC Argentina. He was invited to join Chilean rock band Los Prisioneros as the guitarist on the band's last world tour and studio album.
Dispara was featured as iTunes Latino a week after the United States debut of his album. Described in promotional materials as a "rock troubadour with pop sensibilities," Yañez found inspiration in 60s classics like the Beatles and Joni Mitchell. He picked up the guitar at an early age and discovered he enjoyed songwriting.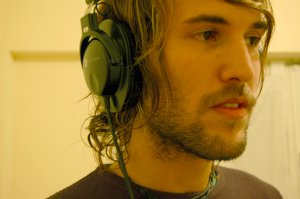 Gonzalo Yañez
"I don't know how to play piano or read music but songs come to me very quickly," said Yañez. "I know that in rock, the riff is always considered more important than the melody but I prefer the latter. For me, it's the rhythm and melody, and then, the lyrics."
In addition to his own solo releases, Yañez has produced and written songs for several Chilean pop stars. Some believe his melodies and massive choruses have helped his solo work shine. Click on the play button to listen to Dispara, a song from the Gonzalo Yañez album.
---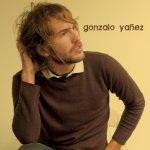 Click here to buy
A Mis Veinte
Sé
Vovlemos A Caer
---