Posted by Elena del Valle on December 18, 2008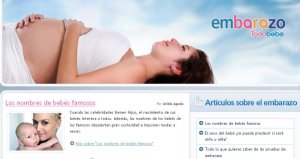 Embarazo.com hompage – click on image to enlarge
Parenting publisher Todobebé, Inc recently re-launched embarazo.com, a website dedicated to Spanish dominant pregnant women. Embarazo is Spanish for pregnancy. Although Todobebé first acquired the URL in 1999, executives at the company believe now is the right time to target this market segment. The website is designed to provide original content about pregnancy related issues to Spanish speaking families.
The website features articles about pregnancy, links to information, tools, community, and resources on everything from planning a pregnancy to being a parent.
According to a Todobebé press release there are over 10 million births globally born to Spanish speaking families, and millions of searches for pregnancy information on the Internet each month.
Todobebé reaches United States Spanish speaking Latino parents with books, television programs, radio, events and online. Todobebé focuses on families planning, expecting and raising babies through varied media platforms.
---
Discover from a new mom market expert how to reach Latino moms by listening to
"Marketing to New Hispanic Moms – a case study" audio recording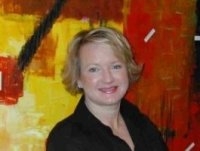 Presenter Cynthia Nelson, COO, Todobebe
Find out about
• New Latina mom market
• Baby demographics including market size, profile
• New moms' language preferences
• Latino baby market trends
• Factors influencing Hispanic baby market
• Location of new Hispanic moms' market
• Issues affecting new Latino moms
• Todobebe strategies
Click for information on "Marketing to New Hispanic Moms – a case study"
---