Posted by Elena del Valle on December 17, 2008
Juan José Nuñez, COO, starMedia
 Photo: starMedia
Following the recent announcement that French owned starMedia will continue to pursue Spanish speaking markets in the Americas via a weather website powered by The Weather Channel Interactive (TWCi), the two companies announced starMedia will represent the TWCi Spanish website in advertising sales initiatives in Latin America and the United States Hispanic market.
"During the course of developing starMedia Clima, together with our colleagues at TWCi, we realized how both companies could also benefit by joining forces to leverage our strengths to better service our advertisers," said, Juan José Nuñez, chief operating officer, starMedia. "We're very excited about this opportunity, and have every confidence it represents a true win-win equation for starMedia, TWCi, and especially our advertisers."
StarMedia already secured several telecommunications, tourism and travel advertising accounts. In October, The Weather Channel Interactive re-launched its Spanish language website with a new look, interactive maps and navigation improvements.
"We're delighted with the initial results garnered from our new alliance with starMedia," said Pascal Racheneur, director international at TWCi. "The overall feedback we've received from the advertising community is quite positive and inspires confidence with regard to the future development of our sales activities throughout the U.S. Hispanic and Latin America markets."
The Weather Channel Interactive (TWCI) is a leading provider of broadband and wireless weather products including weather.com, The Weather Channel Desktop, and The Weather Channel Mobile. According to promotional materials, the website for The Weather Channel provides content for 98,000 locations worldwide and reaches 38 million unique users online each month in the United States. Other TWCi's websites include forGetaway.com, a vacation home rental site, Forecast Earth, a site dedicated to the discussion of climate change.
The company reaches international markets via weather.co.uk (United Kingdom),  meteo123.com (France), wetter123.com (Germany), canaldotempo.com (Brazil) and weather.com/espanol (Latin America).
StarMedia.com is a free-to-web service connecting three million Spanish-speakers online in the United States and 24 million overall. StarMedia has local operations in Mexico, Spain and the United States (Los Angeles, Miami and New York). Orange, starMedia's parent company, is a subsidiary of the France Telecom Group.
---
Target Latinos effectively by understanding how they shop 
"Hispanic Holiday Shopping Patterns" audio recording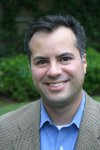 Manuel Delgado, CEO Agua Marketing, gives a presentation and participates in an extended Q&A discussion about
Hispanic shopping patterns national survey
Why Latino consumers may be more desirable than general market shoppers
Hispanics holiday shopping patterns and behaviors
Click here for information on "Hispanic Holiday Shopping Patterns" audio recording
---