Posted by Elena del Valle on December 16, 2008
Michele Ravilet, presenter, De Mujeres and Sabor a Mi
Photos: Spanish Broadcasting System
Spanish Broadcasting System and Mega TV recently announced three new programs hosted by Hispanic women and slated to air on Mega TV on Direct TV channel 405 in the afternoons. The programming compliments the woman driven programming the television and radio work offers under the marketing title of Las Divas de la Tarde (Spanish for the Afternoon Divas) as well as its new women oriented website.
The afternoon programming block consists of three television shows expected to air Monday through Friday from 3 pm to 4 pm (ET) (12 pm to 1pm PT). The new interactive website provides informational, educational and entertaining sections for Hispanic women including opportunities to listen to the SBS Female DJ's, programming information, health, beauty sections, and fashion sections as well as entertainment news.
The three new programs are De Mujeres, scheduled to air Mondays, Wednesdays and Fridays; Sabor a Mi, slated for Tuesdays; and Patricia Tello en Casa, scheduled to air Thursdays. In January 2009 the network plans to add a two new programs, Casa y Estilo Internacional and Québec a la Carta.
"Mega TV continues to create innovative integration strategies that bring our talent and different SBS media platforms together," said Cynthia Hudson Fernandez, chief creative officer and executive vice president, Spanish Broadcasting System. "By launching this new interactive Web site alongside a slate of new television segments, we can reach a broader audience while offering a new unique platform to clients."
De Mujeres is designed to mix true-life stories, Hispanic culture, updated celebrity gossip, art and etiquette that may interest Spanish dominant Latino women who watch television. The show will be presented by Michele Ravilet, a Chilean presenter; Andrea Romagna, an interior designer; and Marcela Barragán, touted as an the expert on etiquette.
---
Target Latinos effectively by understanding how they shop 
"Hispanic Holiday Shopping Patterns" audio recording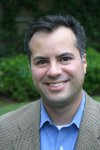 Manuel Delgado, CEO Agua Marketing, gives a presentation and participates in an extended Q&A discussion about
Hispanic shopping patterns national survey
Why Latino consumers may be more desirable than general market shoppers
Hispanics holiday shopping patterns and behaviors
Click here for information on "Hispanic Holiday Shopping Patterns" audio recording
---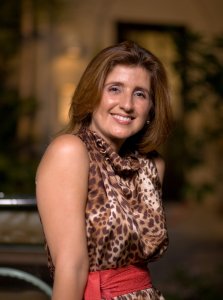 Patricia Tello, presenter, Patricia Tello en Casa
Sabor a Mi, also hosted by Ravilet, was created to inform Hispanic women about international restaurants. In Patricia Tello en Casa, according to promotional materials, the host will share home making secrets with viewers, including advice on home improvements, cooking, gardening, decoration, fashion and beauty techniques. Tello promises to show viewers that organizing, upgrading and renovating a home is easy and fun when the task is made into a special event.
Casa y Estilo Internacional, winner of two Emmys, features information about interior design, architecture, art, fashion, jewelry, trips, spas, hotels, and lifestyle. Quebec A la Carte combines reality with extreme challenges in Canada.
Visitors to the new website, lasdivasdelatarde.com, will be able to listen live to network hosts Maria Regina Bustamante, Maria Elvira Salazar, Ileana Garcia, Daysi Ballmajó, Lourdes Ruiz-Toledo, Gloria B, Raq-C, and Lupita del Castillo. The portal also offers permanent chat rooms on health, lifestyle, fashion, sexuality, maternity, shopping, and men.
Spanish Broadcasting System, Inc. is one of the largest publicly traded Hispanic-controlled media and entertainment companies in the United States. SBS owns and operates 20 radio stations located in Hispanic markets such as New York, Los Angeles, Miami, Chicago, San Francisco and Puerto Rico. The Company also owns and operates Mega TV in Miami.
---
Hispanic Marketing and Public Relations Understanding and Targeting America's Largest Minority book

"A must resource for practitioners/professionals expecting to reach US Hispanics; also valuable for college programs in marketing, public relations and communications. Highly recommended."
Choice magazine
Click here for information on the Hispanic Marketing & Public Relations book
---