Posted by Elena del Valle on December 9, 2008
Andria Macias-Castillo, executive director, ¡Adelante!
Photo: ¡Adelante!
Miller Lite will donate $40,000 for scholarships to the ¡Adelante! U.S. Education Leadership Fund in Texas. The donation will provide scholarships for Hispanic students 21 and older pursuing a secondary education.
"Latino college students have great potential to be successful in every aspect of their lives, but reaching that success can be challenging," said Andria Macias-Castillo, executive director of ¡Adelante! "Miller Lite and ¡Adelante! are investing in our youth to develop Latino leaders for the future."
Through the end of the year, participating Texas retailers will feature Miller Lite point-of-sale (POS) materials to create awareness of the Adelante! scholarships. The POS materials include a tear away form with information on how to apply for the ¡Adelante! scholarships.
According to Marcela Fajardo, MillerCoors trade marketing manager, SW Region, Miller Lite is a founding partner of ¡Adelante! and has contributed more than $2.2 million to support educational programming and scholarships since its inception in 1993. As part of the program, Miller Lite is reaching out to the Texas Latino community through local retailers to generate interest in the ¡Adelante! program.
"Miller Lite is committed to supporting the educational and leadership needs of the Hispanic community and ¡Adelante! partners with us by helping to prepare the next generation of Hispanic leaders," said Fajardo.
Scholarship applications and criteria will be available on-line through the ¡Adelante! website, adelantefund.org. Full-time, undergraduate students 21 years of age and older with a minimum 3.0 grade point average are eligible to apply. The scholarship amounts will range from $1,000 to $1,500.
---
Hispanic Marketing and Public Relations Understanding and Targeting America's Largest Minority book

"A must resource for practitioners/professionals expecting to reach US Hispanics; also valuable for college programs in marketing, public relations and communications. Highly recommended."
Choice magazine
Click here for information on the Hispanic Marketing & Public Relations book
---
The ¡Adelante! mission is "To inspire the best and brightest Latino college students to graduate and succeed through scholarships, internships and leadership development." Every year, ¡Adelante!, based in San Antonio, Texas, provides 100 scholarships to Latino students across the country.
Since the inception of the program in 1993, all of the Miller funds were designated for scholarships, internships and leadership workshops. Miller was a founding sponsor of Adelante as part of its support of the Hispanic Association of Colleges and Universities (HACU).In 1999,  ¡Adelante! became a non-profit 501C3.
Antonio R. Flores, Ph.D., president, Hispanic Association of Colleges and Universities in San Antonio, Texas chairs the ¡Adelante! board of directors. Other board members include: Louis Agnese, Ph.D., president, University of the Incarnate Word in San Antonio, Texas; José R. Ruano, manager, Multicultural Relations, Miller Brewing Company in Milwaukee, Wisconsin; Ron Acosta, secretary, Texas multicultural public relations manager, Texas Market Area – Miller Brewing Company in Dallas, Texas; Heriberto "Berto" Guerra, Jr., chief executive officer, Avanzar Interior Systems in San Antonio, Texas; Robert Ayala, manager, Strategic Communications, Dell Computers in Austin, Texas; and Beatriz Robinson, Ph.D., vice president, Planning and Enrollment, St. Thomas University in Miami, Florida.
According to promotional materials, Miller Lite's parent company, MillerCoors, is the second largest beer company in America, capturing nearly 30 percent of U.S. beer sales. MillerCoors, a privately held company, is a joint venture of SABMiller plc and Molson Coors Brewing Company.
Although a company representative declined to share Hispanic market numbers, she indicated that "like most consumer product companies, the Hispanic market is a growing and important one for MillerCoors." In relation to the number of Hispanic employees and board members at MillerCoors, the company representative indicated that "Employee numbers are proprietary, but creating a diverse workforce reflective of the market is a priority for MillerCoors."
---
Target Latinos effectively by understanding how they shop 
"Hispanic Holiday Shopping Patterns" audio recording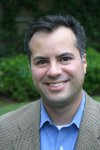 Manuel Delgado, CEO Agua Marketing, gives a presentation and participates in an extended Q&A discussion about
Hispanic shopping patterns national survey
Why Latino consumers may be more desirable than general market shoppers
Hispanics holiday shopping patterns and behaviors
Click here for information on "Hispanic Holiday Shopping Patterns" audio recording
---