Posted by Elena del Valle on December 8, 2008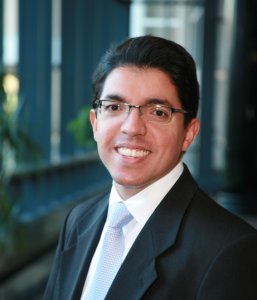 Reinaldo Padua, assistant vice president, Coca-Cola North America
Photo: Coca-Cola North America
A podcast interview with Reinaldo Padua, assistant vice president, Hispanic Marketing, Coca-Cola North America is available in the Podcast Section of Hispanic Marketing & Public Relations, HispanicMPR.com. During the podcast, Reinaldo discusses effective marketing to Latinos and his company's efforts to target United States Latinos with Elena del Valle, host of the HispanicMPR.com podcast.
He is responsible for leading the Hispanic marketing strategy and program execution for Coca-Cola North America. Reinaldo joined The Coca-Cola Company in his current capacity in January 2008.
Reinaldo started his marketing career at Procter & Gamble in marketing research. He has more than 12 years of experience in multicultural marketing, general marketing strategy, product management and market research in global consumer package goods and telecommunications.
Prior to joining Coca-Cola, he was a managing consultant for Wendy's International, The Coca-Cola Company, and ConAgra Foods at Zyman Group.  Prior to joining Zyman Group, he was senior marketing manager with BellSouth Corporation Internet Access Products. Before BellSouth, he was a category brand manager with Kraft Foods in Venezuela.
Born and raised in Venezuela, Reinaldo received an MBA degree from Duke University and bachelors degrees in Systems Engineering and Business Administration from the Universidad Metropolitana, where he was Class Valedictorian in 1994. He resides in Atlanta, Georgia.
To listen to the interview, scroll down until you see "Podcast" on the right hand side, then select "HMPR Reinaldo Padua," click on the play button below or download the MP3 file to your iPod or MP3 player to listen on the go, in your car or at home. To download it, click on the arrow of the recording you wish to copy and save it to disk. The podcast will remain listed in the December 2008 section of the podcast archive.
---
Target Latinos effectively by understanding how they shop 
"Hispanic Holiday Shopping Patterns" audio recording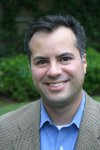 Manuel Delgado, CEO Agua Marketing, gives a presentation and participates in an extended Q&A discussion about
Hispanic shopping patterns national survey
Why Latino consumers may be more desirable than general market shoppers
Hispanics holiday shopping patterns and behaviors
Click here for information on "Hispanic Holiday Shopping Patterns" audio recording
---