Posted by Elena del Valle on November 20, 2008
Shoot Down DVD
Photos: Rogues Harbor Studios
On February 24, 1996, four members of the Miami based Brothers to the Rescue volunteer group were shot and killed by two Cuban military fighter jets while flying, unarmed, over the area between Florida and Cuba, in international waters, in search of Cuban refugees. In January of this year, the film Shoot Down, which told their story as seen from the American side, opened in theaters – click here to read more about the film. The 88-minute documentary film about the tragedy was released on DVD November 11, 2008. Scroll down to watch a Shoot Down video clip.
Shoot Down was winner of 2007 Sonoma Film Festival honors for Best Documentary and described as the first feature-length film about the true story of the 1996 shoot down of the two unarmed United States civilian planes by Cuban fighter jets. According to promotional materials, although the film was denied bookings in most theaters in the United States it was one of the top grossing documentaries of the year. The DVD sells for $29.95.
"The great thing about a thorough and fact-based documentary is that people can watch the film and make up their own minds, without any filters," said Douglas Eger, the film's producer. "There is still a great deal of resistance to the full story of what happened back in 1996 reaching the public. We have been successful licensing the TV rights internationally but still no domestic TV outlet will broadcast Shoot Down; that amazes me!  DVDs might be the only way Americans will be able to see this film. There are powerful interests that just don't want this story to be told."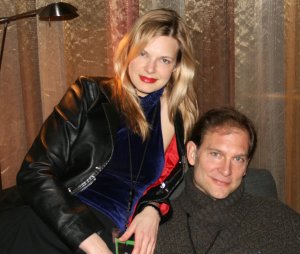 Cristina Khuly, director, and Douglas Eger, producer, Shoot Down
---
Target Latinos effectively by understanding how they shop 
"Hispanic Holiday Shopping Patterns" audio recording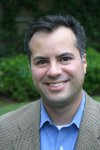 Manuel Delgado, CEO Agua Marketing, gives a presentation and participates in an extended Q&A discussion about
Hispanic shopping patterns national survey
Why Latino consumers may be more desirable than general market shoppers
Hispanics holiday shopping patterns and behaviors
Click here for information on "Hispanic Holiday Shopping Patterns" audio recording
---
The DVD features never-before-heard 30-minute audio tapes from the cockpits of the lead Cessna with conversation between that plane and the two planes shot down; a 12-minute unedited recording of Raul Castro discussing the incident, and a full-length Spanish version of the film. It also comes with the unedited 90-minute voice recordings between the Cuban MiG's and Cuban Military Control intercepted by U.S. intelligence surveillance.
"U.S. Civilian aircraft were shot down by a foreign government and not may people know about it, let alone why it happened.  I can't think of many issues where you would find Amnesty International, The European Community, conservative Republican Cuban-Americans, and Al Sharpton on the same side of an issue and it doesn't make headlines, wow," said Cristina Khuly, director, Shoot Down.
"With a new administration in Washington, it is critical that we remind the public of this important piece of history. DVDs are the primary way independent films reach their audience."
In addition to the husband and wife team of Eger and Khuly, Shoot Downproduction staff include Claudia Raschke-Robinson, director of photography; Malcolm Jamieson, editor; and Edward Bilous, composer.
Rogues Harbor Studios staff believe film should entertain, educate and empower audiences. The company mission is to create content that is "challenging and purposeful, uniting engaged consumers with entertaining ideas."
---
Click here to buy Shoot Down
---