Posted by Elena del Valle on November 18, 2008
Maru ,Tanya and Jamie
Photos: Maru and Friends LLC
After working in marketing for 25 years in Miami, Florida, Maritza Gutierrez decided to pursue her life-long passion for dolls. First she created Maru; followed by Tanya and Jamie. The dolls, designed by Dianna Effner and sold by Maru and Friends LLC, are 21 inches tall and weigh 3.6 pounds. They are made of vinyl in China and sell on the company website exclusively for $95 each.
Maru was designed to reflect the life of a young girl who moves to the United States where she has to adapt to her new environment and make new friends. The story of Maru and her friends, told through the eyes of an eight year old girl, can be found in Maru and Friends, a storybook that comes with the doll.
In the story, Tanya and Jamie, help the young girl through her journey. The dolls were designed to showcase child-like facial features representative of their ethnic culture. The idea was for them to reflect ethnic and cultural diversity.
Maru
Maru made its debut in October 2008 at The Children's Museum of Manhattan in New York. The doll received the 2008 Greatest Poducts iParenting Award and the Oppenheim Toy Portfolio Gold Award 2009.  Maru also premiered as the Exclusive Doll of the Stars in the Distinctive Assets Backstage Gift Lounge at the 9th Annual Latin Grammy Awards earlier this month.
According to her website, Dianna Effner has been making dolls for over 25 years. She has a Bachelor of Fine Arts degree from Bradley University, where she studied painting, sculpture and ceramics. In the early 80's she began to make her own original limited edition porcelain dolls.
---
Target Latinos effectively by understanding how they shop 
"Hispanic Holiday Shopping Patterns" audio recording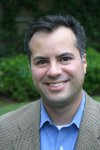 Manuel Delgado, CEO Agua Marketing, gives a presentation and participates in an extended Q&A discussion about
Hispanic shopping patterns national survey
Why Latino consumers may be more desirable than general market shoppers
Hispanics holiday shopping patterns and behaviors
Click here for information on "Hispanic Holiday Shopping Patterns" audio recording
---