Posted by Elena del Valle on November 14, 2008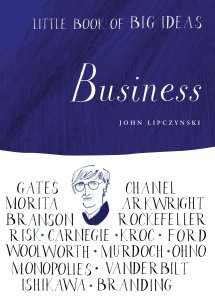 Little Book of Big Ideas Business book cover
Photo: Chicago Review Press
In Little Book of Big Ideas Business (Chicago Review Press,$14.95) John Lipczynski, a professor of industrial organization in London, showcases what he believes are the 10 most important trends in business; and 50 people responsible for their development.
The 128-page hardcover book is divided into seven chapters: Pioneers, Industrialists, Entrepreneurs, Financial Geneuses, Mavericks, Strategists and Theorists. He dedicates two pages to each individual, outlining the person's date and place of birth and death as well as his or her importance.
He begins with Ray Kroc, a milkshake machine salesman who went on to become the developer of McDonald's as a franchise business with restaurants in the United States and 100 other countries. Other familiar names include Warren Buffett, Peter Drucker, Bill Gates, Jeff Bezos and Jack Welch.
There are people from Australia, Austria, Canada, China, England, France, Germany, India, Ireland, Japan, Russia, Scotland, South Korea, and United States on the list. He also included three women in the Entreprenuer section: Anita Roddick, the English founder of The Body Shop, credited with developing a multinational business that mixed principles and profit; French  fashion icon Coco Channel who he describes as one of the world's best known couturiers; and May Kay Ash, the American founder of Mary Kay Cosmetics who he says developed a unique business approach.
 Lipczynski chairs postgraduate courses in the business department of London Metropolitan University. He is coauthor of Economics of Business Strategy, Economics of Industrial Organization and Industrial Organization.
---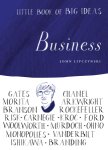 Click here to buy Little Book of Big Ideas
---