Posted by Elena del Valle on November 11, 2008
 BT&T BiBi Tapes – Click on image to enlarge
Photo: BB&T Corporation
BB&T Corporation recently donated $100,000 worth of educational audio tapes to The Salvation Army of Winston-Salem, North Carolina. The tapes are designed to help Hispanic immigrants adjust to life in America. The Salvation Army began to distribute the BiBi Spanish-language tapes at its annual Christmas service registration drive during which qualifying residents receive food, clothing and toys from the Salvation Army.
The BiBi tapes, which cover housing, education, health care, insurance and basic finance issues, will also be distributed at the Salvation Army Corps Community Centers staffed by Spanish-speaking officers.
"BB&T has been one of The Salvation Army's most important corporate partners in Winston-Salem, and has demonstrated once again its commitment to help us place resources to support those in our community in greatest need," said Maj. Terry Israel, area commander.
---
Target Latinos effectively by understanding how they shop 
"Hispanic Holiday Shopping Patterns" audio recording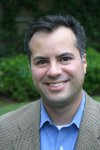 Manuel Delgado, CEO Agua Marketing, gives a presentation and participates in an extended Q&A discussion about
Hispanic shopping patterns national survey
Why Latino consumers may be more desirable than general market shoppers
Hispanics holiday shopping patterns and behaviors
Click here for information on "Hispanic Holiday Shopping Patterns" audio recording
---
"The Salvation Army is well known for providing its neighbors with basic necessities like food and shelter. We also provide assistance with life skills. Now, thanks to BB&T, we can also bring expert advice and guidance on issues most relevant to members of the Hispanic community."
More than 16,000 Hispanics live in Winston-Salem, representing nearly 10 percent of the population. North Carolina's Hispanic population is one of the fastest growing in the United States.
The BiBi Community Outreach Audio Series, with a character named BiBi (pronounced Bee-Bee) as the host, was introduced in 2002 as part of a corporate-wide Hispanic marketing effort. The 10-part series of tapes and CDs is available at BB&T financial centers across 11 states and Washington, D.C.
"BB&T is proud to partner with The Salvation Army of Winston-Salem and bring some clarity to Spanish-speaking immigrants on the nuances of life in the United States so that they can feel at ease living here," said Cantey Alexander, president of BB&T's Winston-Salem-based Triad Region. "Equally important is to work together and bring some good to the communities where we live and work."
The Salvation Army was established in Winston-Salem in 1907 and serves more than 30,000 people in Forsyth, Davie, Yadkin and Stokes counties each year. It offers financial assistance for rent and utilities and operates the only emergency shelter for homeless families in Forsyth County.
With $137 billion in assets, Winston-Salem, N.C.-based BB&T Corporation is the nation's 14 largest financial holding company. It operates more than 1,500 financial centers in 11 states and Washington, D.C.
---
Hispanic Marketing and Public Relations Understanding and Targeting America's Largest Minority book

"A must resource for practitioners/professionals expecting to reach US Hispanics; also valuable for college programs in marketing, public relations and communications. Highly recommended."
Choice magazine
Click here for information on the Hispanic Marketing & Public Relations books
---