Posted by Elena del Valle on November 6, 2008
María Antonieta Collins, spokersperson for UnitedHeathcare
Photo: UnitedHeathcare
Although in general the Latino population skews young, there are 2.3 million Hispanic seniors in the United States over the age of 65 and eligible for Medicare. In an effort to reach part of that audience, UnitedHeathcare, a Medicare provider, and María Antonieta Collins, a journalist and author, have joined forces on a Medicare oriented campaign targeting Spanish speaking Hispanic seniors.
UnitedHealthcare Medicare Solutions is producing a 45-minute step-by-step educational DVD version of its Medicare Made Clear guide (Medicare Explicado) narrated by Collins in Spanish. It is designed to guide Spanish speaking seniors, caregivers and families to understand Medicare issues including eligibility requirements, benefits and Medicare plans.
UnitedHeathcare marketing executives are relying on the journalist's reputation through her work as a national television personality and author of six published books, to inspire confidence for the company's services among Spanish speaking Hispanic elderly unfamiliar with the Medicare system.
"Healthcare resources for Spanish speaking seniors are at a void, particularly when it comes to Medicare," said Lina Gallardo, vice president, Ovations Marketing, a division of UnitedHealthcare. "The combination of María Antonieta Collins' experience and contributions to the education of the Hispanic community is perfect for reaching out and informing this community through an easy-to-understand, highly professional and credible manner."
---
"Best in Class Hispanic Strategies" audio recording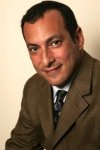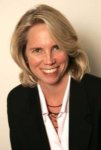 Presenters Carlos Santiago and Derene Allen
Find out what makes 25 percent of the top 500 Hispanic market advertisers out perform the remaining companies

Discover what questions to ask, steps to take to be a Best in Class company
Click here for more about "Best in Class Hispanic Strategies" audio recording
---
Plans are in place for the Spanish-language DVD to be available free of charge, through a toll-free line, in early November. Collins is scheduled to conduct a series of educational community visits on behalf of UnitedHealthcare Medicare Solutions over the next 12 months to introduce Medicare Explicado.
"There's a great need to educate our elderly about their benefits and rights so they can make an informed decision," said Collins. "The educational DVD is a natural way to get that message across to seniors, their caregivers and concerned family members."
Many of the health care company's clients are Latino and Spanish dominant. For example, for Ovations, in some plans Hispanics represent as much as 40 percent of its members while in other areass Hispanics are between 9 and 10 percent of the client base.  In many of the markets the company serves 60 percent or more of the 65 and older populations are Spanish dominant. Many of UnitedHealtcare plans are national such as Part D and its Medicare Advantage plans which have specific service areas in over 44 states.
According to a UnitedHealtcare spokesperson, although no specific numbers are available the company employs many Latinos in the field and in its clinical organization, especially in California, Texas, Arizona, Florida and New York.
UnitedHealthcare is a diversified health well-being company that provides Medicare coverage options for individuals and group retirees through its affiliates. The family of UnitedHealthcare Medicare Solutions plans includes Part D Prescription Drug Plans, Medicare Supplement Insurance Plans and Medicare Advantage Plans featuring the UnitedHealth, AARP, SecureHorizons, SecureHorizons MedicareDirect, Evercare or AmeriChoice brand name. Plans are insured or covered by an affiliate of UnitedHealthcare, a Medicare Advantage organization and a Prescription Drug Plans sponsor with a Medicare contract.
Over the past 30 years Collins has been a reporter, news anchor and former talk show host for Televisa, Telemundo and Univision networks. She received The Edward Murrow Award for her coverage of the bombing at the Centennial Olympic Park during the Olympic Games in Atlanta (1998) and two National Emmy's for her coverage of hurricane Mitch in Central America (1999). In 2007, she was named one of the "100 Most Influential Hispanics" by People Magazine En Español.
She authored the following books: Dietas y Recetas de Maria Antonieta, (Diets & Recipes by Maria Antonieta) about her struggle with weight; Quien Dijo Que No Se Puede?, (Who Said You Can't?); and Cuando el Monstruo Despierta, Confesiones de Padres Adolescentes, (When the Monster Awakens; Confessions of Adolescent Parents),  a description of her experience as mother of a teenager victim of violence.
She also wrote En el Nombre de Comprar, Firmar…y No Sentarse a Llorar, (In the Name of Buying, Signing… & Not Crying), about compulsive buyers and their issues with credit card debt based on her own experiences; Como Lidiar Con Los Exes, (How to Move Past Your Exes); and most recently Dijiste que me Querias (You Told me You Loved me).
---
"Happy for No Reason" audio recording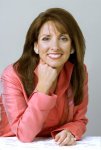 Presenter Marci Shimoff, author, Happy for No Reason
What: An audio presentation by Marci Shimoff and Q&A with Marci Shimoff and HispanicMPR.com audio program host Elena del Valle about finding happiness.
Available exclusively on HispanicMPR.com!
More information on "Happy for No Reason" audio recording with Marci Shimoff
---