Posted by Elena del Valle on October 23, 2008
Bonadea Tamarindo and Jamaica aguas frescas
Photo: Simon & Baker

Bonadea Drinks, a Los Angeles beverage company, began offering aguas frescas (Spanish for refreshing waters) to customers last month. Believing that there is a rising demand for healthy, organic beverages the owners of Bonadea Drinks, Arnulfo Ventura, a Southern California native and the son of Mexican immigrants and Jose L. Domene, a Mexico native, launched their company ealier this year.
Domene and Ventura hope to bring a unique twist to the market by mixing their secret family recipes into aguas frescas. They use all natural, organic ingredients sweetened with organic agave nectar.
"In three weeks Bonadea has become our best selling juice drink. Our customers love the natural, authentic taste of the Tamarindo and the Jamaica," said Sarah Hiken, co- owner, the Village Cheese House in Palo Alto.
The beverages, made in Northern California, are available for purchase in California and sell between $1.99 and $2.49, depending on the retail outlet. The all-natural, agave-sweetened, aguas frescas come in Tamarindo (tom-a-reen-doe) and Jamaica (ha-mike-uh) flavors.
The roselle plant base used in the Jamaica drink is said to aid with digestion, weight control, high blood pressure, circulatory stimulation, fevers, and cholesterol. The tamarind is said to aid with digestion, blood sugar levels, sore throat, alcoholic intoxication, high blood pressure, circulatory stimulation and cholesterol. The agave nectar is extracted from the core of the agave plant, also commonly referred to as the piña of the plant in Spanish.
Arnulfo Ventura, co-founder, Bonadea Drinks
"Our Bonadea authentic aguas frescas bring a fresh Latin twist to the stagnate beverage market," said Ventura, co-founder, Bonadea. "Our family's secret aguas recipes have been a smash hit with everybody from beverage connoisseurs to parents looking for a healthy beverage alternative for their kids. Bonadea was founded from a basic unfulfilled need experienced by Jose and myself.  We were both health conscious, on-the-go and wanted a beverage we could culturally relate to, in short, we felt overlooked at the shelf.  Now we want to share our favorite aguas recipes with the rest of the world."
---
"Segmentation by Level of Acculturation" audio recording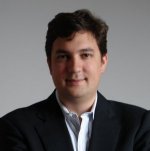 Presenter Miguel Gomez Winebrenner
Discusses
Assimilation versus acculturation
Factors that affect Latino acculturation
How to know if someone is acculturated
Number of years necessary for acculturation
Effects of immigration debate on acculturation
Three main ways of segmenting Latinos
Click here for details about "Segmentation by Level of Acculturation"
---
 Jose L. Domene, co-founder, Bonadea Drinks
The young entrepreneurs launched their company while completing their studies, receiving their Masters in Business Administration June 2008 at Stanford University. Bonadea first launched in San Francisco and the greater Bay Area, selling at local health markets, sandwich spots, and Mexican grills and restaurants. To mark the launch in Los Angeles, Bonadea staff designed new labels to introduce the aguas frescas to the Latino dominated Los Angeles market.
The partners developed the name of their company, Bonadea (pronounced bone-uh-dee-uh), from Bona Dea, believing the Latin roots translate to "the Good Goddess, the deity of fruitfulness in the earth and the patron of healing, chastity and virginity in women."
In searching for a name, they wanted a word to honor the women in their lives and the family recipes they shared with them; they also wanted a word that reflects the ancient process they use in extracting the base of the aguas from their virgin state while attempting to preserve some of their natural health benefits. They also liked that it sounds like buen dia (Spanish for good day) or buena idea (Spanish for good idea).
Bonadea Drinks was established in Los Angeles, California earlier this year. The company is wholly owned by Domene and Ventura.
---
Make your ads resonate with Hispanics
Listen to C&R's Research Director Liria Barbosa in
"Hispanics' Perspective on Advertising" audio recording

Liria Barbosa gives a presentation and participates in an extended Q&A discussion about
• Type of ads Latinos prefer
• Latino top media choices
• Percent of Latinos who tried products because of ads
• Percent of Latinos who purchased products because of ads
• What makes an ad "Hispanic"
• If ad language is important for bicultural Latinos
• What to keep in mind when targeting bicultural Latinos with ads
Click here for information on Hispanic Perspectives on Advertising
---