Posted by Elena del Valle on October 17, 2008
Do-It-Yourself Public Relations Kit
Photo:  Zable Fisher Public Relations
In the third edition of the e-book Do-It-Yourself Public Relations Kit A Step-By-Step Guide to Conducting Your Own Public Relations Campaign Margie Zable Fisher shares detailed insights for business owners, executives and anyone interested in getting the word out about his or her product or service to the public.
The 165-page PDF file, available for purchase online for $97, is divided into three sections: Preparing for Your Public Relations Efforts included the first three chapters; Getting Publicity included chapters 4 through 22; and Additional Public Relations Techniques in the remaining chapters.
In 2003, she wrote the first edition of the e-book while she was pregnant. Prior to writing the book, she had been offering do-it-yourself workshops in South Florida several times a year for business owners and executives who wanted to learn how to promote their business. The book, she thought, would expand her reach to the national level.
---
Hispanic Marketing and Public Relations Understanding and Targeting America's Largest Minority book

"A must resource for practitioners/professionals expecting to reach US Hispanics; also valuable for college programs in marketing, public relations and communications. Highly recommended."
Choice magazine
Click here for information on the Hispanic Marketing & Public Relations books
---
In the first chapter of the e-book, Zable Fisher begins by defining advertising, public relations and publicity and explaining how each one is distinct from the others. In the following chapter, she explains how readers can identify their Unique Selling Proposition by answering three questions.
She dedicates a lengthy chapter to the development of a public relations plan; discusses how to get publicity; over the next few chapters shares case studies in detail; provides information about the usefulness of editorial calendars; outlines the contents and steps to create a press kit; shares her thoughts on pitching the media; provides interview tips for different types of media as well as guidelines of what to expect and how to interact with media representatives.
In chapters 23 and 24, she talks about the value of free public speaking, seminars and workshops as public relations tools. In the following chapters, she discusses special events; writing a column; being an expert on radio programs; volunteering in the community as well as business groups and non profit organizations; the value of e-newsletters and how to start one. She also discusses letters to the editor and op-eds; public relations online and related issues; useful options few take advantage of; and in the final chapter she addresses crisis issues illustrated with case studies and comments from two practitioners.
Margie Zable Fisher, author, Do-It-Yourself Public Relations Kit
Zable Fisher is the president of Zable Fisher Public Relations, a public relations firm based in Boca Raton, Florida. She is also the public relations columnist for WomenEntrepreneur.com.
Hundreds of professionals, small and medium-sized business owners and managers have attended her workshops, purchased Do-It-Yourself P.R. materials, and worked with her one-on-one. With her assistance her clients have secured publicity placements, in USA Today, The Wall Street Journal, The New York Times,The Associated Press (AP), the Today Show, Good Morning America, CNN, CNBC, Fortune Small Business, The Boston Globe, The Los Angeles Times, Inc. Magazine, and Money Magazine among others.
Zabler Fisher graduate from the Boston College School of Management and received a Masters in Business Administration degree from Florida Atlantic University. She is also a certified coach and a certified toastmaster.
---
"Best in Class Hispanic Strategies" audio recording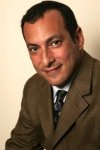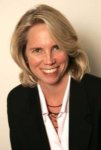 Presenters Carlos Santiago and Derene Allen
Find out what makes 25 percent of the top 500 Hispanic market advertisers out perform the remaining companies

Discover what questions to ask, steps to take to be a Best in Class company
Click here for more about "Best in Class Hispanic Strategies" audio recording
---